They get scratched, broken and trashed, but old records never die. Vinyl recordings end up in the hands of collectors, on shelves at used record stores and vintage shops, and listed on eBay, often selling for multiples of the original price.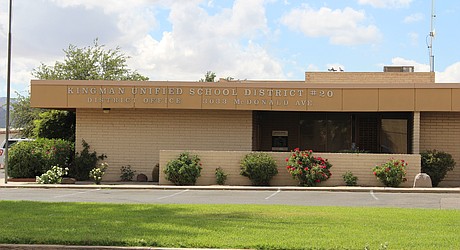 Kingman Unified School District school board approved at Tuesdays school board meeting for Superintendent Roger Jacks to go forth on negotiating an Equal Employment Opportunity Commission claim with the school lawyers.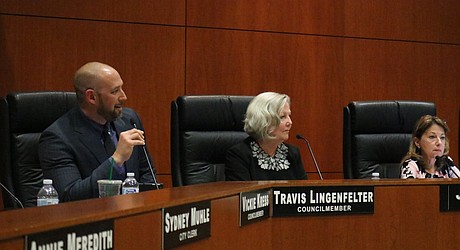 Council will hear updates from the Kingman police and fire departments, Financial Department and the Economic Development and Planning Department at its meeting at 5:30 p.m. Tuesday at the Mohave County Administration building, 700 W. Beale St.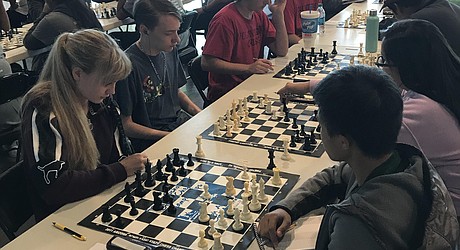 LWHS Chess Team took second place this past weekend.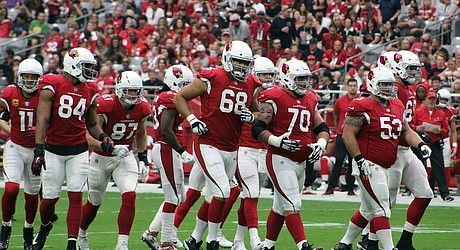 The Minnesota Vikings played a back-to-the-basics game, leaning on Latavius Murray's powerful legs and a smothering defense that was in prime form.
With temperatures dipping into the 40s, numbing their fingertips as they tried to grip the baseball, Justin Verlander and Chris Sale both struggled to get the ball over the plate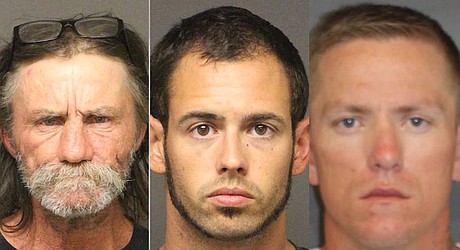 Mohave County Sheriff's Office and Kingman Police Department reported the following arrests for the week of Oct. 12.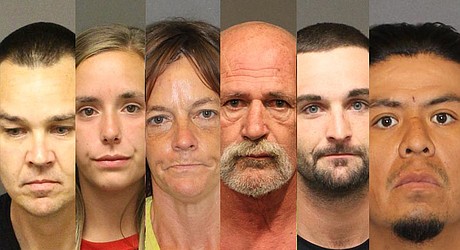 As of Wednesday, the following individuals have an outstanding warrant.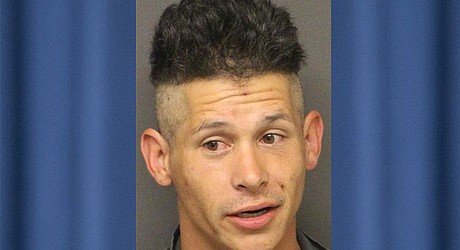 KPD responded to a call of a disorderly female at a business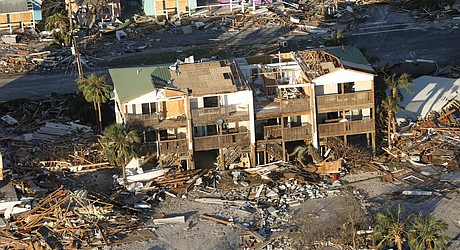 Crews with backhoes and other heavy equipment scooped up splintered boards, broken glass, chunks of asphalt and other debris in hurricane-flattened Mexico Beach on Sunday as the mayor held out hope for the 250 or so residents who may have tried to ride out the storm.
Within hours of being booked at a Border Patrol station in far West Texas, two teenage sisters from Guatemala came forward to allege that an agent conducted an improper strip search.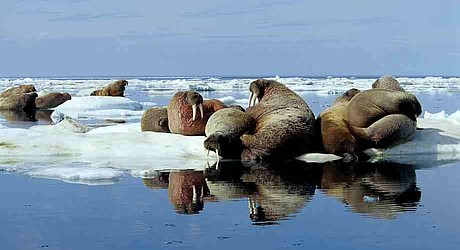 Given a choice between giving birth on land or sea ice, Pacific walrus mothers most often choose ice.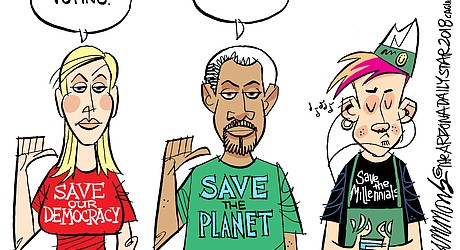 Editorial Cartoon | Oct. 15, 2018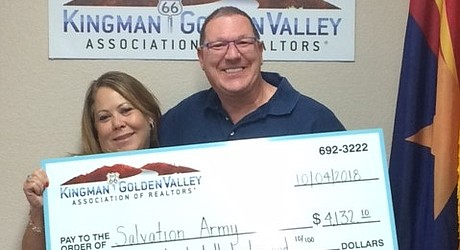 Thank you to everyone who participated, volunteered and donated to make the Salvation Army Red Kettle Run a success. $4,132.10 was raised for the Salvation Army!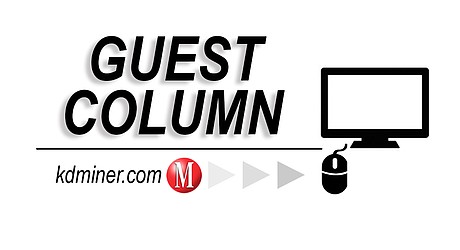 What now? Forget civil discourse. Never mind empathy. So long to compassion.
Reader Poll:
When you see the Confederate flag, do you associate it with racism and hate?
Yes

20%

No

76%

I don't care either way

3%
259 total votes
See past polls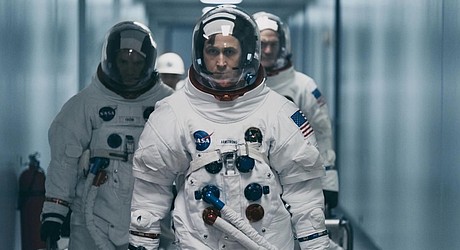 Neil Armstrong was the first man to step foot on the moon. This is supposed to be his story, what he went through, his family life and, ultimately, his moon landing.
Sandy Averett (front, center) is doing her part to raise funds and awareness for cancer at her salon, Sandy's Place, at White Cliffs Senior Living.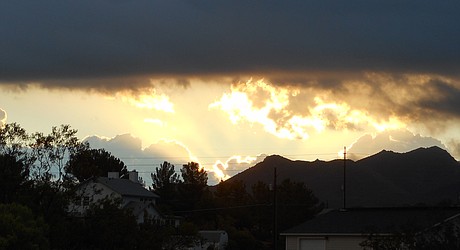 Thursday morning appeared like an Oreo cookie.
Emily E. Brown received her Ph.D. in Biochemistry from the College of Agriculture and Life Sciences at Texas A&M University in College Station, Texas on August 10, 2018.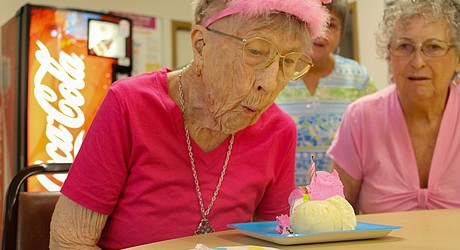 She has lived for 36,526 days; 5,218 weeks; 1,200 months; 100 years. Kingmanite Helen Dorothy Cardeccia celebrated her 100th birthday among friends and family Thursday at the Kathryn Heidenreich Adult Center. Not everyone gets to live to be 100 years old and Dorothy certainly didn't think she'd reach her centennial.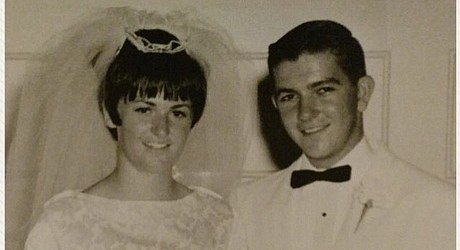 Life long residents of Kingman Arizona, David and Dorothy Hatton joined in marriage 50 years ago on July 27th, 1968.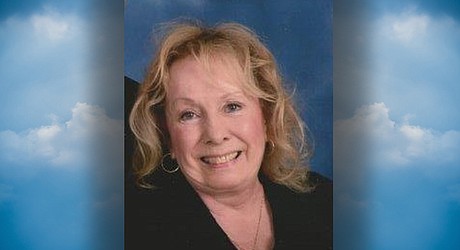 It is with great sadness that the family of Antonina (Toni) Francis Roberts Rashelof shares her passing at 7:50 a.m. July 21, 2018, in her home in Valle Vista, Arizona.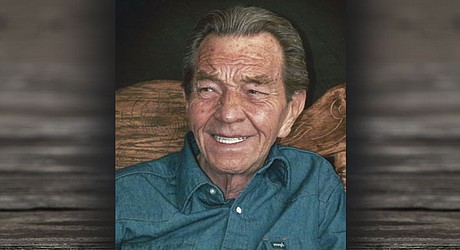 Kenneth Dean Pool passed away in his home on Aug. 25, 2018 at the age of 71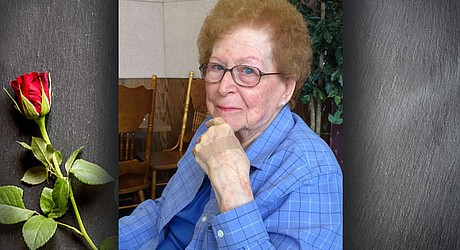 Patricia Alice Thompson Hartup passed away on Oct. 8, 2018, at the age of 92.