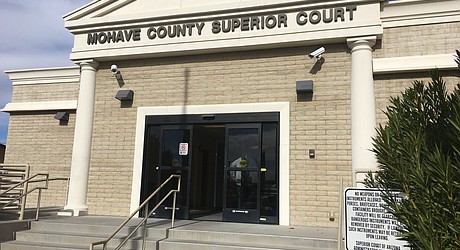 Judge dismisses several prospective jurors for religious beliefs, police bias, medical reasons and financial hardships.
Nearly half the population of the West lives in an area with potential for wildfire danger. And both the risk of fire and the population in harm's way are rising in this fast-growing part of the nation.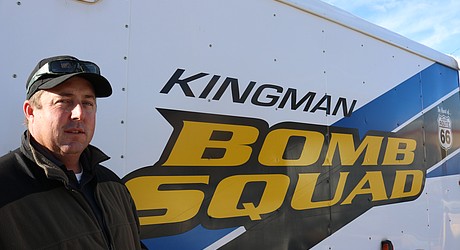 The department has also received a substantial grant in the amount of about $136,000 from the Department of Homeland Security for its bomb robot. KPD's robot is two generations old, DeVries said, and a new robot can cost as much as $300,000 or more.
Bryn Forbes was happy to finally earn the first double-double of his basketball career, and even happier that it came in another San Antonio Spurs victory grounded in defense.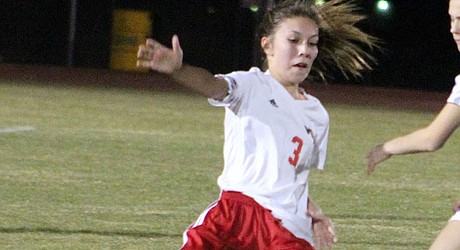 It was a busy weekend for the Lee Williams High School girls soccer team.
Lee Williams' Jimmy Wayman finished in first place during the seventh annual Big Red Memorial Tournament in Agua Fria.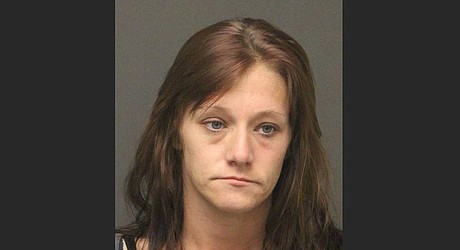 Mohave County Sheriff's Office deputies arrested Amanda Rene Minefee, 27 of Mohave Valley, on Friday after video surveillance reportedly revealed about $200 being removed from a victim's property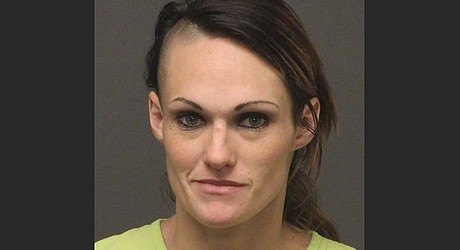 Mohave County Sheriff's Office deputies chased down a Golden Valley woman early Sunday evening as she tried to flee on foot after getting off of a dirt bike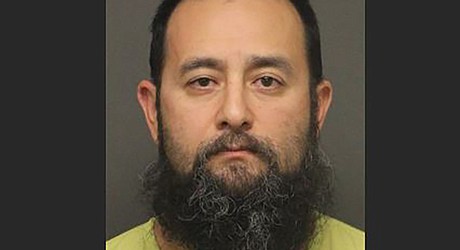 When leaving a residence in the 7500 block of Roby Drive during an argument, a Kingman man fired off a round from a pistol into the floor, according to authorities
Arguing heatedly in public with Democratic leaders, President Donald Trump threatened repeatedly on Tuesday to shut down the government if Congress doesn't provide the money he says is needed to build a wall at the Mexican border.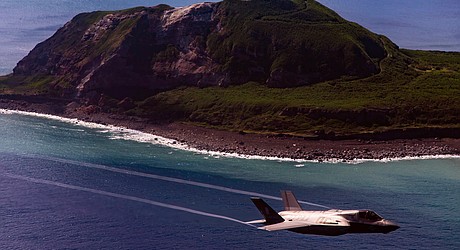 The U.S. military said Tuesday that five missing crew members have been declared dead after their refueling plane collided with a fighter jet last week off Japan's southern coast, and that search and recovery operations have ended after finding only one survivor.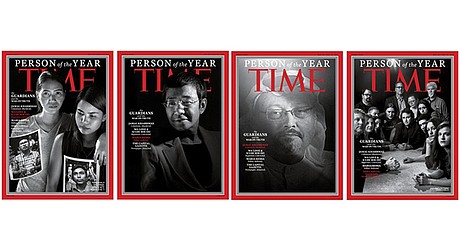 Time magazine on Tuesday recognized journalists, including the slain Saudi columnist Jamal Khashoggi, as its 2018 Person of the Year in what it said was an effort to emphasize the importance of reporters' work in an increasingly hostile world.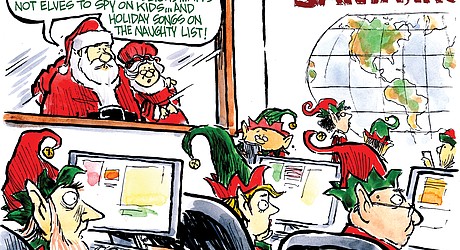 Editorial Cartoon | December 12, 2018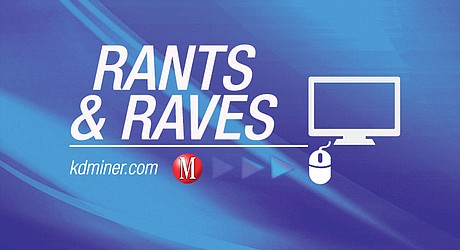 Registration fees are a reminder of British tea tax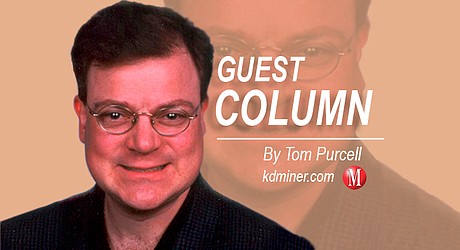 Merry debt-fueled Christmas, America! According to a recent NerdWallet study, nearly 40 million Americans are still struggling to pay off credit-card debts from last Christmas.
Reader Poll:
If you could travel to space for free tomorrow, how likely would you be to go?
Extremely

24%

Somewhat

10%

Not very

7%

Not at all

59%
206 total votes
See past polls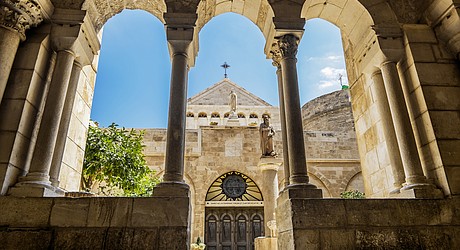 A historic renovation of the Church of the Nativity is lifting spirits in the biblical town of Bethlehem ahead of Christmas, offering visitors a look at ancient mosaics and columns that have been restored to their original glory for the first time in 600 years.
My husband of 10 years is in the process of retiring from the military and is now re-evaluating "procedures" and "policies" of everything – including our marriage.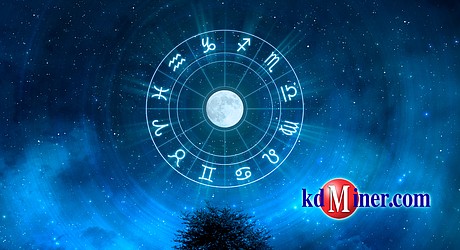 Birthdays: Mayim Bialik, 43; Madchen Amick, 48; Regina Hall, 48; Jennifer Connelly, 48.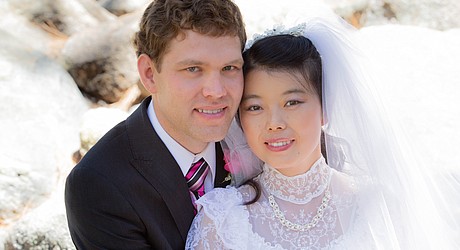 Elijah Brown and Yani Zheng were married June 30, 2018 at the Hualapai Mountain Park.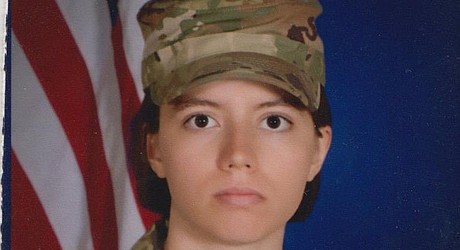 Rayanne Robinson graduated from Basic Combat Training for the United States Army on Nov. 16, 2018 in Fort Sill, Oklahoma.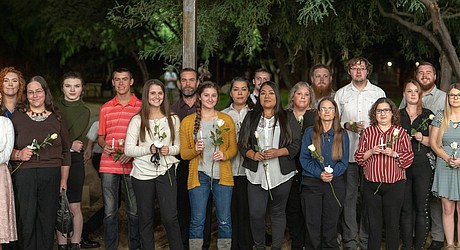 The MCC Phi Theta Kappa Honor Society recently inducted new members for fall 2018.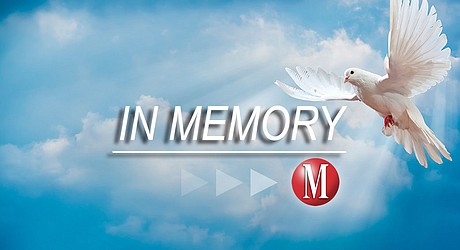 Loren Earl Barton was born Tuesday, Nov. 23, 1948 in Turlock, California and passed away Tuesday, Oct. 30, 2018 In Kingman, Arizona at the age of 69.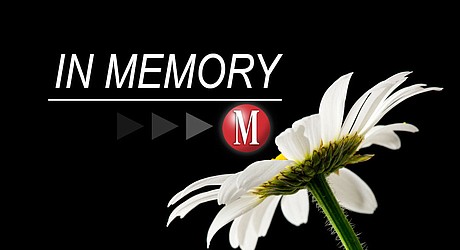 Raymond Russell, 84 years old, passed away Nov. 29, 2018 with his family by his side in Kingman, Arizona.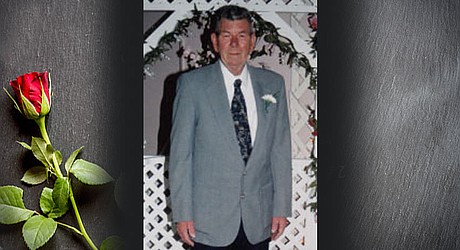 Keith Fricke passed away peacefully at home on Thursday, Dec. 6, 2018 in Kingman, Arizona at the age of 88.