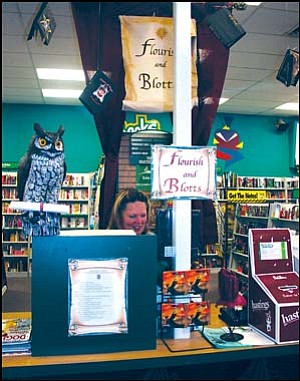 Originally Published: July 19, 2007 2 p.m.
KINGMAN - Hastings is gearing up for the farewell book in the Harry Potter series this weekend. Hastings will be hosting a midnight release party Friday evening for the seventh and final chapter in the adventures of Harry Potter. "Harry Potter and the Deathly Hallows" will go on sale at 12:01 a.m. Saturday morning.
To celebrate this release, Rick Garland, Hastings store manager, said they would be holding a costume contest throughout the night. The winner of the contest will win a free copy of "Harry Potter and the Deathly Hallows." Trivia contests will also be occurring throughout the night for various door prizes.