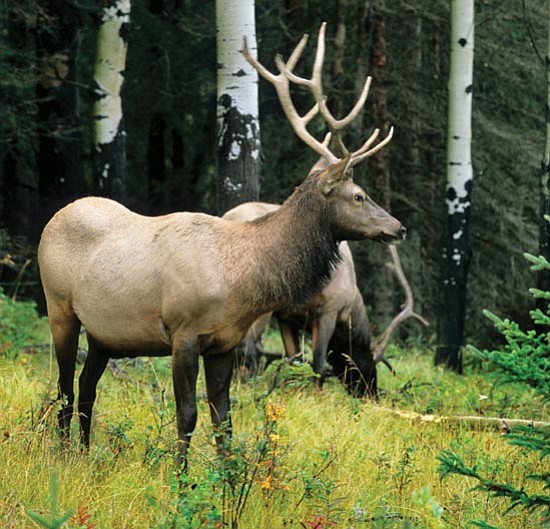 Originally Published: April 9, 2008 9:14 a.m.
KINGMAN - The Arizona Game & Fish Department has announced that the results for the elk and antelope drawing for fall 2008 are now available.
Sportsmen can learn if they were successful in the draw for these species by calling the department at (602) 942-3000 and following the prompts or by going to their Web site, www.azgfd.com, and look for the draw results section and follow those prompts.
Sportsmen will need to know their date of birth and sportsman's ID number, which is usually their Social Security number, to find out if they have been successful.
Several local sportsmen did well in the draw. Jay Chan drew one of the 15 permits for early rifle bull in Unit 23 North, which is east of Payson. Chan had 16 bonus points when he applied for the tag.
John Beauchamp drew an archery bull elk tag in Unit 7 East with seven bonus points, while Roger Asplin drew a Unit 5B North late bull-elk tag with five bonus points.
One item of interest for local bowhunters who didn't draw an elk tag this year is that starting April 14, they can apply for 50 leftover antlerless elk tags on Camp Navajo, which is located in Unit 6B, west of Flagstaff.
Tags will be issued by mail only starting on April 14. Applications received prior to that time will be rejected.
Hunters need to access the Camp Navajo Web site, www.camp-navajo.org, and follow the prompts to obtain the hunt numbers.
You must apply through the AZ G&F Department to get these tags, and regular tag fees of $121.50 do apply for these tags.
There are also leftover elk tags for two limited-opportunity (general) hunts.
There are 20 tags left for hunt number 3072, which is in units 2A-2B, and 24 tags remaining for hunt number 3084, the Martinez hunt area in Unit 27. You cannot apply for these tags until April 14.