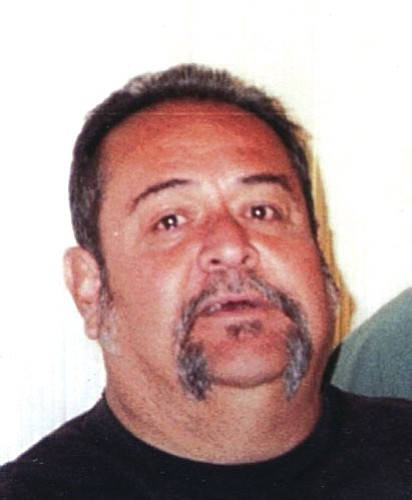 Originally Published: April 17, 2008 7:57 a.m.
Tony passed away peacefully on Jan. 20, 2008, and is survived by his two daughters, Melissa and Melinda Sanchez; two grandsons, Jacob and Jeremy Sanchez; mother, Isabel Halsey; and stepfather, Jack Halsey; four siblings, Betty Ann Cannon, Rose Marie Urena, Jack Lee Halsey and Andrew Michael Halsey; and many nieces and nephews.
Tony resided in Kingman for 16 years and was a member of VFW Post 10386, where he served as judge advocate for several years. Tony entered into the U.S. Army on May 17, 1968. He was a Veteran of Foreign Wars, having served two tours in Vietnam - from Oct. 20, 1968, to Oct. 19, 1969; and from May 24 to Aug. 5, 1970. He served as sergeant in the Army and was awarded the National Defense Service Medal, Vietnam Service Medal, Vietnam Combat Service Medal and the Combat Infantry Badge.
Tony enjoyed playing Scrabble with his mother, assembling model cars, being outdoors watering the lawn and soaking up the sun. He was dedicated to the well-being of his friends, making daily phone calls to them. Flag raising ceremonies were important to Tony, and he made every effort to attend and participate. Tony was a generous and a proud man. He was loved by all and respected by many. He was a great father, caring son, beloved brother and good friend to many. His legacy and family name will be carried on by his grandchildren. He will be greatly missed and never forgotten. Our memories of Tony will live in us the rest of our days. He will be put to rest at Mountain View Cemetery on April 17, 2008.