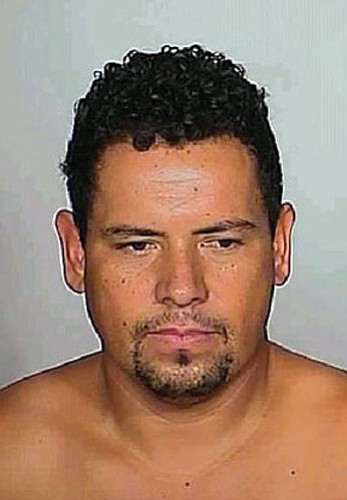 Originally Published: April 18, 2008 5:31 a.m.
KINGMAN - A man wanted in a drive-by shooting in the Desert Hills area turned himself in Tuesday afternoon.
Humberto Morales Ruiz, 39, of Lake Havasu City turned himself in at the Lake Havasu City Court building.
Ruiz was wanted as a possible suspect in a drive-by shooting that occurred Sunday morning in the Desert Hills area.
According to the Mohave County Sheriff's Office, he allegedly shot at a 25-year-old man while driving past the victim's house.
Lake Havasu Police officers took him into custody. At 4:35 p.m. MCSO deputies arrived, took custody of Ruiz and transported him to the District III substation and booked him.