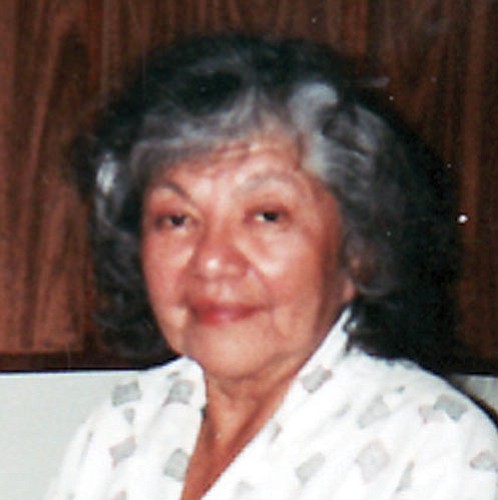 Originally Published: April 25, 2008 6 a.m.
Lena Bravo, born Dec. 15, 1928, in Trout Creek, Mohave County, to Charles and Irene McGee, died April 23, 2008.
She is survived by her husband, Philip Bravo, Sr.; children, Philip Bravo Jr., Clay Bravo, Anita Mapatis, Mario Bravo and Bonnie Royal; a trainload of grandchildren; and a busload of great-granchildren with many more on the way.
She is preceded in death by her parents, Charles and Eva McGee; sister, Irene Haudenschild; sister, Geraldine Williamson; brothers, Earnest McGee and Tony McGee; and grandson, Cody Cloud Bravo.
There will be a viewing at Sutton Memorial Funeral Home on Saturday, April 26, from 9 to 11 a.m. with services immediately following.