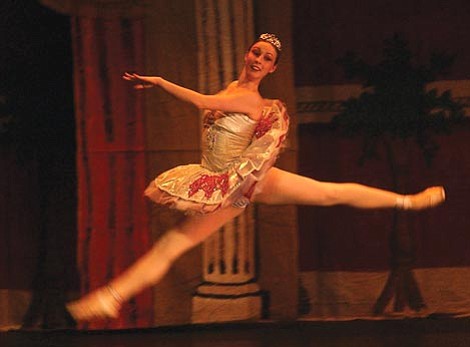 Originally Published: April 25, 2008 1:08 p.m.
kdminer.com video slideshow produced by J.C. Amberlyn
>Free QuickTime player required to view this video
Video slideshow length 1 minute
The Kingman High School FCCLA hosted its annual ballet performance from USA Ballet at the school Monday, April 21, 2008 . USA Ballet is a traveling group of dancers based in Illinois and the performance included excerpts from Sleeping Beauty and Don Quixote. Featured local dancers included Faith Edwards, Olivia Diaz, Katrina Masters, Alexa Russo and Donna Gore. Sponsors included Tom Spear and Best Western King's Inn, Anderson Toyota and Del Taco.