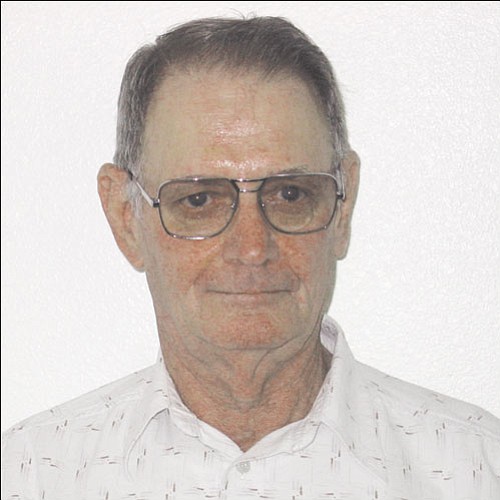 Originally Published: August 5, 2008 6 a.m.
KINGMAN - From his birth to the possible end of the world as we know it, a local author is working on the sequel to his first novel.
In "Earth Tilt," James D. Dailey of Kingman tackles the world 30 years after the destruction of the earth by natural occurrences and how the human survivors rebuilt the community.
Taking from his experience from his days at the National Park Service working with archaeologists in Colorado, Dailey said he wanted to examine "what would happen to people if the lights went out."
"No matter what happens," Dailey said, "man is going to survive. He is going to organize."
Described as a book dealing about people, Dailey said he plans to write a follow-up novel to the book released in 2004. "I started writing a book not to be published, not to be famous, just to write a story," Dailey said. "Once it was published, it was a good feeling. I have completed something."
Dailey has also penned a collection of short stories titled "War, Remembrance, and Life in General" - one of which was published in The Kingman Daily Miner.
In the collection, he discusses his experiences ranging from his 22 years in the Marine Corps and his time growing up.
Both books are not available at bookstores. They are available online at booksamillion.com, amazon.com and barnesandnoble.com.