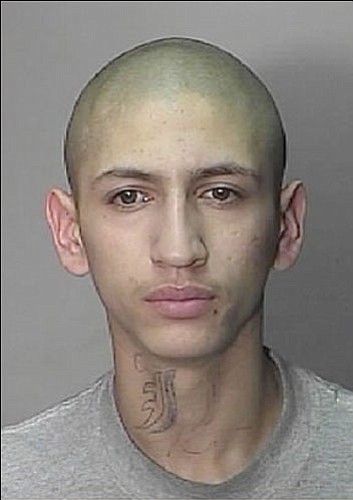 Originally Published: August 6, 2008 6 a.m.
KINGMAN - Attorneys are still negotiating a possible plea agreement for Pasqual Acuna, 19, of Kingman.
Acuna is charged with in several cases with multiple counts of drug possession and aggravated assault. He is also charged with one count of theft, one count of a drive-by shooting and one count of first-dsegree murder. He shares the murder charge with John Leland Neal, 20.
On Dec. 4, Neal along with Pasqual Acuna allegedly shot Anthony Ray Martin to death on North Bank Street. The same day Acuna allegedly broke into a residence in the 3700 block of Western Avenue.
Acuna's attorney, Stephen Glazer, told Commissioner Lee Jantzen, that he was still conducting a few interviews with witnesses. Whether Acuna accepted the plea agreement would depend on how the interviews went, he said.
The details of the plea agreement are unknown. The County Attorney's Office does not release such information unless a defendant accepts the agreement.
Jantzen continued the hearing to 9:30 a.m. on Sept. 2.