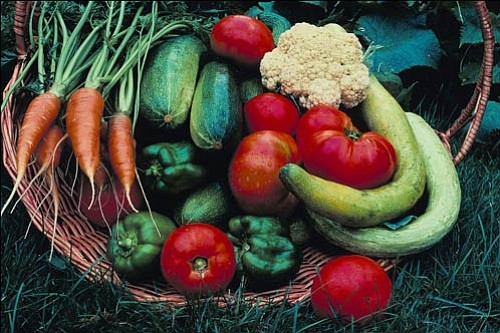 Originally Published: August 12, 2008 6 a.m.
KINGMAN - While the 62nd Annual Mohave County Fair is less than a month away, the deadline for entries is this week.
Entry forms must be submitted by Friday for general exhibits and Aug. 29 for livestock and small animals. Entry forms for the gymkhana and horse show are due on Sept. 8.
"During my many years at fairs, I always hear people say, 'Compared with those that won blue ribbons, I have better looking roses in my garden,'" said 4-H Interstate Exchange Club Extension Agent Gerald W. Olson.
"Many of you do have such specimens, and they should have been entered to earn a prize."
Items to be exhibited should be taken to the fairgrounds in Kingman prior to the fair from Sept. 11 to 14.
For exact delivery dates, rules and regulations, call (928) 753-2636 or go to www.mcfafairgrounds.org.
"Competing for cash and prizes is easy and it makes the fair a lot more interesting when you are an exhibitor," Olson said.
While some specimens are disqualified for many reasons, Olson said the rules are generally very simple and can be obtained in advance from county fair office.
"I recall several fairs in which individuals entered the correct number of zucchini squash, but the entry was not considered for an award because the specimens were too large," Olson said.
"Specimen size is important, and it is determined by what the public buys at the produce counter.
"Do you want zucchini squash that are 18 to 24 inches long, or those that measure eight to 10 inches?" he said. "Thus, biggest is not always best."
Unless specified as largest, individuals should base entry size on consumer preference, Olson said. Judges also look for specimen uniformity in excellent condition.
"Regardless, if the specimens are roses, zinnias, carrots or citrus - all should be of the same size, color and shape," he said.
"If one of the specimens differs from the others, it is cause for not awarding a prize."
If you are reluctant to enter specimens for competition, Olson recommends you seek assistance from individuals who have competed.
The 62nd Annual Mohave County Fair will also feature rides.
A limited number of all-day coupons are available from the 4-H Interstate Exchange Club through Sept. 9 at a cost of $17. To arrange to purchase the tickets, call (928) 757-8098.