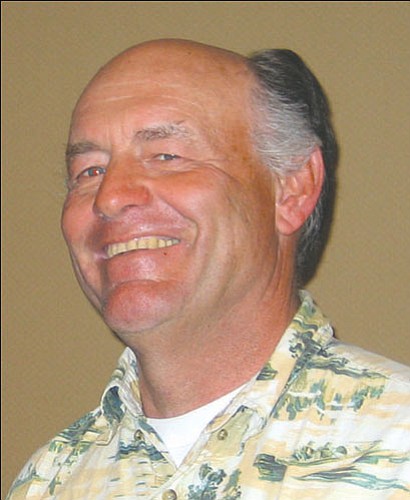 Originally Published: August 13, 2008 6 a.m.
KINGMAN - A couple of employees from the Treasurer's Office are more than upset about the recent release of a grievance investigation report by the Mohave County Manager's Office.
Catheryn Erickson, an employee in the Treasurer's Office, sent a written copy of a statement she had prepared to read to the Board of Supervisors on Aug. 4.
She never got the chance to read it because the Board decided not to move on the possible suspension of Mohave County Treasurer Lee Fabrizio.
In her statement, Erickson writes that Mohave County Human Resource Director Ray Osuna "characterized me as evasive and reported my responses were unproductive."
She goes on to write, "There is no chaos in the Treasurer's Office. We are all working happily as a team ... The only time the Treasurer's Office personnel were upset, is when this grievance rears its ugly head."
"Janet Barker is gone. Whatever any one of us thought about her, it is over, she is gone," Erickson writes. "Lee Fabrizio must surely have learned every lesson any one of us could want from this situation."
She goes on to state that "within the 150 plus pages of documentation that is available to the public on this proceeding, my interview answers, for whatever reason, are at least partially inaccurate. Much of my interview was omitted, and in two instances, parts of my answers are the exact opposite of what I know I said and what I would say now. Because of that, I can't believe any of the accounts of the interviews that were conducted."
"I feel the information made public was inaccurate," said Karen Trawinski, another employee in the office. "Things that were quoted were not what people actually said, at least not what I said.
"There were questions that were asked and my response was completely different from what was printed," she said. "I think there was a lot of information that was said that was left out of the interviews. I think they pretty much picked and chose what they wanted to put in there, which I don't think is right. If they're going to print something, they need to print it accurately," she said.
Trawinski said she has voiced her concerns to County Manager Ron Walker.
Alex Browne, the temporary worker who is quoted in the report, also disputes the accuracy of the report.
"I never heard, never repeated and never said that," she said, referring to a quote in the report. The report quotes her as saying that she overheard Barker say to Havatone, "You are a f@$#ing b@#%."
"I told them that was a lie," she said.
Browne, who worked for the office for about a month, doesn't understand why she was dragged into the mess and why the report was released without the consent of the employees quoted in it.
Browne said the most personal conversation she had with Havatone was when a group in the office was ordering lunch and she asked Havatone what she wanted.
She described Havatone as very quiet. She described the atmosphere of the office as "very laidback."
"Janet and Lee were always nice to me," Browne said. "I never once felt intimidated or frightened in the office.
"Janet has a strong personality, and she did use some language," she said. "But I never saw her yell or scream at anyone."
Browne admits that she spent most of her time sorting and filing paperwork. She had some contact with the other employees but mainly worked with Barker and Fabrizio.
But she also saw employees walk into Barker's office just to chitchat. There were times when Barker was very firm with employees, Browne said. But then that was what she was paid to do.
"Most of the people there were very nice to me," Browne said. "It was a good work experience."
County Human Resource Director Ray Osuna said, "the report is the official record" of the grievance investigation.
He disputes Fabrizio's comment that the treasurer was not kept up to date on the investigation.
"I did give him updates," Osuna said.
Osuna also said that Walker decided to put Havatone on paid administrative leave after she told Human Resources that she feared for her physical safety in the office after a confrontation between her and Fabrizio during a public event in June.
Currently, Havatone is out on paid time off. Osuna said once the Board decided to not take action on the item, the grievance was concluded.
Once the grievance was concluded, Havatone was offered the options of a position in another county department or to take paid time off. She opted to take the time off, Osuna said.