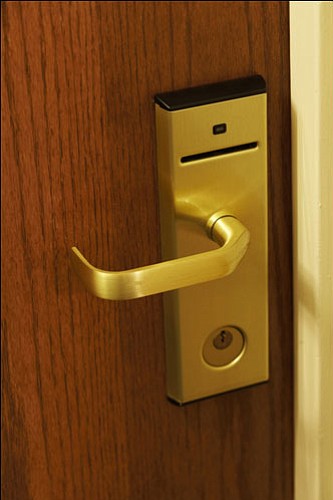 Originally Published: August 13, 2008 6 a.m.
KINGMAN - Kingman Police Department is investigating another officer-involved shooting. This time the shooting involves Lake Havasu City Police officers.
According to KPD Sgt. Rusty Cooper, on Sunday morning, a woman called LHPD to report a man with a gun at Motel 6 on London Bridge Road. The woman said she was in the room with the man, she believed that he was hallucinating, and he wouldn't let her leave the room.
When three LHPD officers responded to the hotel, they heard two shots.
A man allegedly opened the hotel room door and pointed the gun at officers, Cooper said. One LHPD officer shot the man multiple times.
No officers were hurt in the shooting. The woman was able to escape without harm.
It appears the man fired multiple rounds inside the hotel room before officers arrived, Cooper said. KPD also believes that cocaine may be involved in the incident.
The man, Troy R. Young, 38, of Pahrump was transported to Havasu Regional Medical Center and then flown to Sunrise Medical Center in Las Vegas.
He was listed in serious but stable condition Monday afternoon. He is expected to recover.
The officer involved in the shooting has been placed on administrative leave until the investigation is complete.
Cooper believes KPD will finish the investigation within the next few weeks.