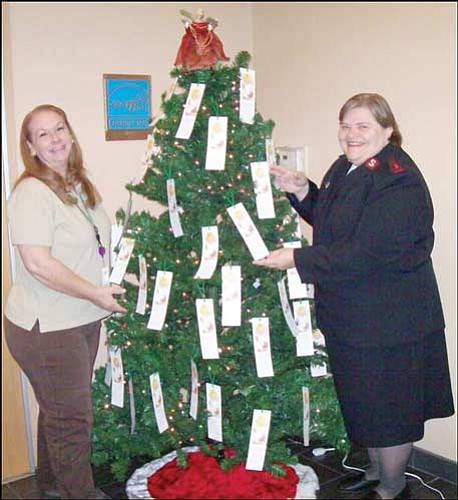 Originally Published: December 1, 2008 6 a.m.
KINGMAN - The Mohave County Sheriff's Office is giving residents an opportunity to brighten the holidays of local children in need.
The office has partnered with the Kingman Salvation Army chapter to put up an Angel Tree. The tree is in the main lobby of the Mohave County Sheriff's Office, at 600 W. Beale Street.
Salvation Army Captain Sue Spousta has supplied the tree with 60 Angel Tree Tags. Each angel tag provides a description of a child and their desired gift.
Residents can stop by the Sheriff's Office from 8 a.m. to 5 p.m. Monday through Friday to select an angel and brighten a child's holiday.