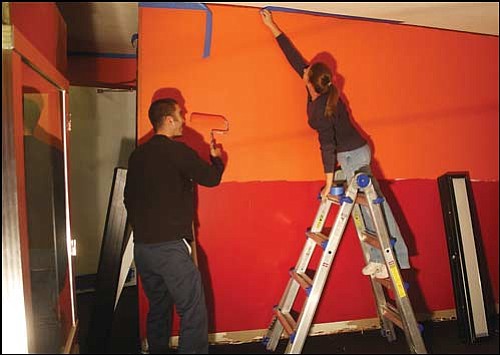 Originally Published: December 2, 2008 6 a.m.
KINGMAN - The Brenden Theatres Kingman Cinema at 4055 Stockton Hill Road has pushed its grand opening back by one week to repair damage caused by last week's heavy rains. The theater originally was scheduled to open Dec. 12.
Theater manager Tom Daughtery said the damage occurred as workers were replacing the theater's air conditioning units. Rain seeping in through the holes in the building's roof caused water damage to several ceiling tiles and stained several curtains.
The theater, which has been closed for nearly a year, is now scheduled to reopen on Dec. 19.