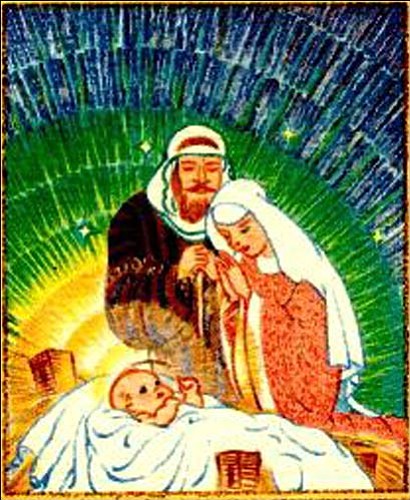 Originally Published: December 19, 2008 6 a.m.
I was watching one of those Christmas-holiday movies the other day.
The movie included the classic storyline of children anticipating the excitement of Christmas.
The kids and their friends and families were reaching out to strangers and giving their belongings to others, much to the chagrin of their Scrooge-type father ... this guy was your classic "Scrooge."
And yes, you guessed it - in the midst of trying to get Daddy Scrooge to "soften up a little bit," the kids looked at him and said, "Ya, but it's Christmas!"
How many times have you and I said and/or heard this mantra of the Christmas season?
Typically during the Christmas season, most people experience a change of heart.
People are nicer, kinder, more giving and more patient with one another.
This attitude change, I believe, is mostly in "the Christmas spirit."
They put on what I call their "Christmas face" simply because it's the right thing to do.
But in the midst of all this Christmas spirit, I think there's something else going on with the "C'mon, it's Christmas" philosophy.
For some mystical reason, many of us suspend reality during Christmas - it's as if, even for a day, life as we know it, with all its pain, uncertainty and loss, doesn't exist.
But unless we are crazy, we know, without question, that the world really has not changed - life for many is still a series of endless loss. Just watch the evening news.
So what do we do? Is Christmas just a magical interlude in time? Is there more to Christmas?
Indeed, Christmas is much more than a mystical intermission. Christmas does change things. In fact, Christmas changes everything.
And even though many who put on their "Christmas face" simply because "it's Christmas" do not know Jesus Christ as their Savior and Lord, they cannot stop me (or you) from knowing and believing that the significance of Christmas is actually in Jesus Christ who has already overcome the losses of the world.
And even though life looks pretty grim sometimes, I believe, and will always believe, that God's blessings quench the thirst of all who come to Him for help.
Yes, God's promise of forgiveness, His promise of love and His giving to us of a brand new life is what Christmas is all about!
So "C'mon, it's Christmas!" There really is cause to celebrate!
I'll see you in church, the grocery store, working out at the gym or around town.
E-mail Pastor Michael by visiting www.stjohnsumc.com or call him at 692-8828.