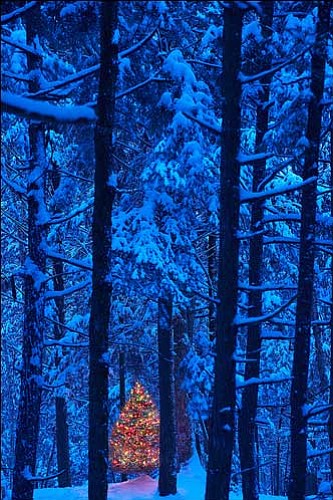 Originally Published: December 19, 2008 6 a.m.
KINGMAN - Hualapai Mountain Park is getting ready for a special visitor this holiday season, with more than 50,000 Christmas lights, hayride tours, strolling carolers, marshmallows and hot cocoa.
The park's first Santa's Hualapai Wonderland celebration is set for 3 to 7 p.m. on Saturday at the park. The cost is $5 for a carload of family and friends.
"The public can come up any day before the event and enjoy the park and its decorations," said Parks Division Marketing Coordinator Jason Marino. "But the Wonderland celebration on Dec. 20 will be a special day for families to enjoy the pine trees, cool weather and all the things Christmas is about."
A photographer will be there during the celebration to take pictures of children and families with Santa for a fee. That cost will be $5 for a picture of Santa with a child and $10 for a picture of Santa with a family, payable to the photographer. For more information, call the Hualapai Mountain Park, 6250 Hualapai Mountain Road, at (928) 757-0915.