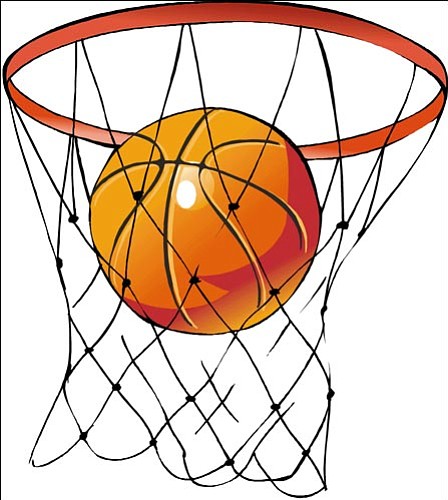 Originally Published: December 21, 2008 6 a.m.
A 14-0 run at the start of the fourth quarter led the Kingman Middle School eighth-grade boys basketball team to a 37-21 win over cross-town rival White Cliffs on Tuesday at KMS. The Bobcats broke open a two-point 19-17 game at the end of the third with the run. The teams were tied at the half, 7-7.
In the seventh-grade game, it was another run at the same point in the game that was the difference, but this time the schools were reversed. WCMS held a 24-19 lead at the start of the fourth, and scored the quarter's first eight points. After the Bobcats answered for two points, the Wolves added another run, this time with six points, to prevail 38-27.
Kingman Academy of Learning's eighth-grade boys opened the season with 47-26 win at Peach Springs on Tuesday. Ike Chinyere was the defensive leader for the Coyotes in holding Peach Springs to 26 points, and Johnny Herrero led the offensive effort with 14 points. Alec Padilla added 12 and Ty Sherwood had nine as KAOL had eight of its 10 players score.
JV soccer
Giuliana LiBergolis was honored as captain in her final game for the Kingman High girls JV soccer team against Deer Valley in Glendale on Monday. LiBergolis, a foreign exchange student from Germany, is heading back to her home country.
The Bulldogs dropped the contest to the Skyhawks 2-0 despite the outstanding play of KHS' keepers Tanisha Karn and Courtney Phillips. Phillips did not surrender a goal in 20 minutes of action.
Freshman basketball
The Kingman High boys freshman basketball team posted a 2-1 record over the last week. Tuesday in Bullhead City, the Bulldogs held Mohave to one point in the final quarter to pull away from the T-birds for a 50-36 win. KHS trailed by one entering the final quarter, and the defensive effort by Josh Van Viliet made the difference.
Victor Tockey poured in 17 and Willie Valdez scored 15 as the Bulldogs beat Lake Havasu 62-60 on Monday at KHS. Kellen Smith's steal with two seconds on the clock saved the win for the Bulldogs.
Chad Bogano led the Bulldogs with eight points in KHS' loss to Glendale Mountain Ridge on Dec. 12. Mountain Ridge hit its free throws down the stretch to secure the win.