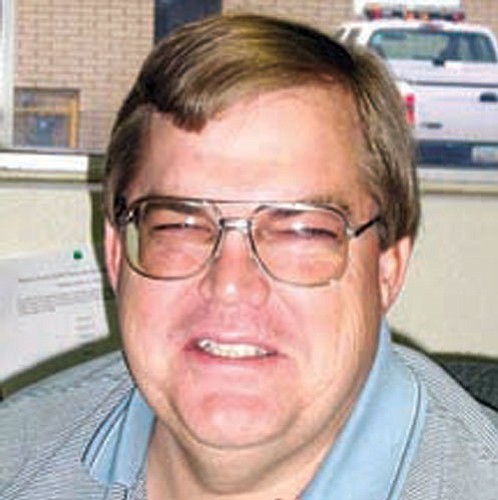 Originally Published: July 14, 2008 6 a.m.
KINGMAN - A former county employee took the stand Friday. He also took a couple of shots at his former employer.
Donald Condra, 53, formerly of Kingman is charged with four counts of forgery, two counts of theft, one count of fraudulent schemes and artifices and one count of tampering with a computer.
Friday, Condra told the court that he had moved to New Mexico and changed his name to his wife's maiden name due to actions by Mohave County.
The county has had an investigator dig into Condra's background for the case.
He said that he was hired by the county in 2004 and mostly handled customer service.
He also scanned documents for the county using his own scanner because, "the county was too cheap to buy one."
Condra's attorney, Jeffery James, asked him several different times if he had ever handled, reviewed or was assigned to work on flood control paperwork for T&M Ranch Developing.
In 2006, Condra allegedly forged and then deposited several checks from T&M Ranch Developing and another company and then allegedly forged a FEMA Letter of Map Revision when T&M began to ask questions.
Condra said some of the paperwork for T&M's request may have crossed his desk at some point, but he couldn't recall specifically seeing it.
He also told the court that he would not have been asked to fill out paperwork and send it to FEMA because he was not an engineer and did not have the authority to do so.
"Did you forge this document," James asked, as he showed Condra a copy of the FEMA letter.
"I did not forge that document," Condra said.
"I do not recall seeing that document before this case," Condra said.
James asked if Condra had handled any checks from T&M.
Condra didn't recall any checks and said if he had gotten any checks they would have been processed by someone else in the department.
James then asked about several checks that were allegedly forged and deposited into one of Condra's accounts.
Condra said he couldn't recall seeing the checks before the case.
James asked about a specific check from C. David Custom Homes that was typewritten and if Condra had made the check.
"I remember seeing it, but I had no reason to make that check," Condra said.
Deputy County Attorney Jace Zack also asked a number of questions of Condra. He asked if Condra had a receipt for the four computers that were allegedly found in the office of his mortgage company. The computers were allegedly stolen from the County Pubic Works Building.
Condra said he did not have a receipt for the computers because the county's investigator, Terry Flanagan, had "invaded" his office without a search warrant and the receipt was no longer available.
Condra also accused the county of wasting taxpayer dollars by having Flanagan travel to Florida, New Mexico, Texas and other states to investigate Condra's background.
Zack asked about the checks that were deposited into an account Condra had for one of his businesses.
"I never deposited a check into an account that wasn't legally and lawfully mine," Condra said.
He told the court that he did not know that there was anything wrong with the account until well into the investigation.
More like this story