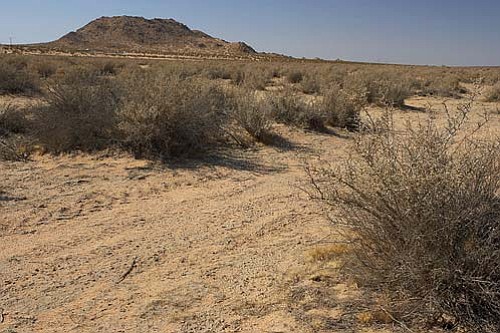 Originally Published: July 21, 2008 6 a.m.
KINGMAN - July rains may bring August weeds and increased fire danger.
"We've had our share of wildland and brush fires this year," said Bill Johnston, spokesman for the Kingman Fire Department. The department is expecting a long brush fire season, possibly extending into the start of winter.
The recent rains have cooled air temperatures but will most likely increase the number of weeds and other vegetation in the area. As the weather turns hotter and the vegetation starts to dry out and die, the risk of brush fires increases.
A brush fire can start from something as simple as a tossed cigarette butt to a hot car exhaust system.
The department usually sees brush fires in vacant lots where weeds have built up, along roads with high weeds and occasionally along the railroad tracks, where a spark from a train can set things ablaze.
"They're usually not large, but they still pose a danger to people and property," Johnston said. "We want people to be aware and try to keep the brush down in their yards."
He recommends weeding at least once a week.
Some other tips to prevent brush fires include:
• Selecting plants and landscaping that are less flammable.
• Create a safety zone of 30 feet around your house.
• Remove all rubbish, debris and dead leaves from around and under your house.
• Remove dead branches from trees.