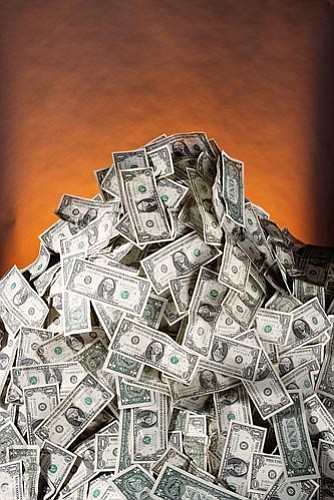 Originally Published: July 23, 2008 6 a.m.
KINGMAN - The Mohave County Treasurer's Office books will undergo an audit and all funds in the county coffers temporarily will be transferred to the state.
The Board of Supervisors on Monday unanimously agreed to the audit as a result of Chief Deputy Treasurer Janet Barker's recent resignation and until the Board determines a qualified investments manager is on staff and under contract.
Treasurer Lee Fabrizio said the county now uses Merrill Lynch as the advisor for its "well diversified" investment portfolio. However, County Manager Ron Walker said that investment firm is not one of the pre-approved firms.
Fabrizio said his office has just put together an investment committee comprised of various investment professionals, but the Board decided that until the audit is complete and Merrill Lynch or another qualified investment firm gets the Board's OK, the county's funds will go into the state treasurer's local government investment pool without incurring penalties for early liquidation.
In other business, the Board accepted the resignation of Planning and Zoning Commissioner Syd Ervin. The Board's agenda indicated the supervisors were prepared to remove Ervin if he had not tendered his resignation, which came on the heels of a private disagreement with another commissioner.
The Board also entered into a water system connection and service agreement from the I-40 water system with Mohave Block Company.
The agreement states the county will supply 15 gallons per minute to the company, which anticipates hiring at least eight employees and promises to invest $3 million in development. The company expects to be fully operational by this fall.