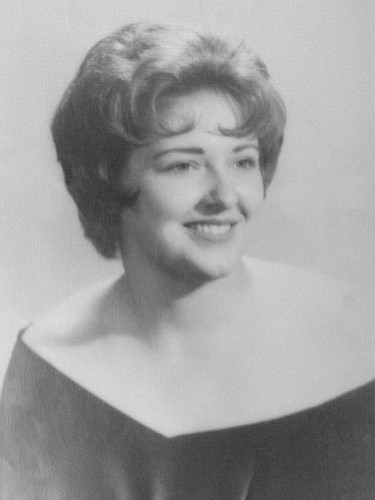 Originally Published: June 7, 2008 4:46 p.m.
Sylvia Ann Hamilton passed away in Kingman on June 5, 2008. She was born in Beaumont, Texas, on Nov. 4, 1944, and relocated to Kingman from Yuma 23 years ago.
Sylvia worked as an executive secretary.
Sylvia is survived by her husband of 45 years, Richard Hamilton Sr.; son, Richard Hamilton Jr., of Kingman; daughters, Lynda (H.L.) Green of Kingman, and Christine (Tracy) Furr of Kingman; sister, Audrey MacDonald; brother, Roland Clapp of Texas; grandchildren, Courtney (Robert) Dollarhide, Cody Jalbert, Audra Jalbert, Nina (Jeremy) Foss and Hailey Furr, all of Kingman; great-grandchildren, Ashton Biffen, Sylvia Ann Foss, Macy Dollarhide, all of Kingman; and numerous nieces and nephews.
She was preceded in death by her father, Freeman Wade Clapp; mother, Nadine Lois Clapp; sister, Lynda Kay Clapp; and brother, Robert Wade Clapp.
Sylvia was a loving wife, mother, grandmother and sister.
Everyone who knew her was truly blessed. She inspired us all with her warmth, knowledge, compassion and her never-ending optimism. We carry on still hearing her words, "everything happens for a reason" and "time heals all wounds."
Our family would like to extend our appreciation to Dr. M. Iqbal, Dr. Matheny and Dr. Nguyen for their tremendous compassion and care of her over these difficult years.
Services are being handled by Sutton Memorial Funeral Home.