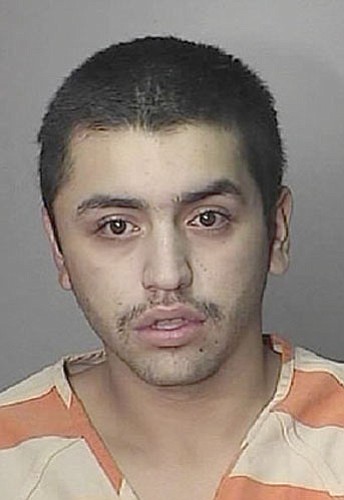 Originally Published: June 9, 2008 6 a.m.
KINGMAN - One of the Acuna brothers charged in a drive-by shooting could face between three and seven years in prison. Billie Acuna, 20, of Kingman accepted a plea agreement Friday afternoon.
He pleaded guilty to one count of drive-by shooting, reduced from a dangerous felony to a non-dangerous felony. He was originally charged with five counts of aggravated assault with a deadly weapon and one count of drive-by shooting.
His sentencing hearing is set for 10 a.m. on July 3.
On Dec. 31, Pasqual Acuna, Billie and a juvenile brother allegedly drove to Raymundo and Gustavo Mendoza-Canchola's home to confront them about something that had happened to their sister.
Billie and Pasqual allegedly threaten the Mendoza-Canchola brothers with a bat and a gun. A gun allegedly went off and the Acuna brothers fled the scene.
A truck full of people from the Mendoza-Canchola home followed the Acunas down Unforgiven Lane.
Pasqual Acuna allegedly shot at the truck while Billie drove.