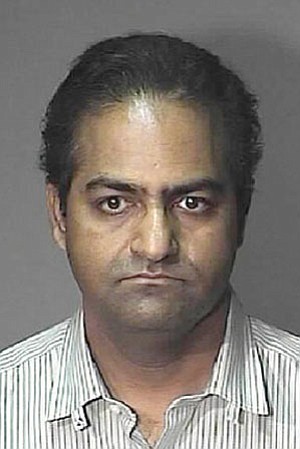 Originally Published: June 10, 2008 6 a.m.
KINGMAN - The case of Dr. Ilangovan Govindarajan continues to move through the court system, with Commissioner Lee Jantzen approving a motion made by Govinarajan's attorney, Clark Derrick, to designate the case as complex on Friday.
County Deputy Attorney Derek Carlisle argued against the motion, saying that the alleged victims in the case had as much of a right to speedy trial and that the case was not as complex as some alleged sexual abuse cases.
Derrick said he did not feel that victims' rights dictated whether a case should be designated complex or not. He agreed that the case was not as complex as some cases he worked on, however the state had at least 37 witnesses it was looking at interviewing and he was trying to get information about Kingman Regional Medical Center's investigation into the matter.
The number of witnesses and the material should allow it to be designated a complex case, Govinarajan's attorney argued.
Jantzen agreed with Derrick and said that although the case did not contain complex material, it did contain a large number of witnesses, which would require more time to interview.
The next hearing in the case was set for 2:30 p.m. on July 11.
Govindarajan, known in the community as Dr. Govan, is charged with 16 counts of sexual abuse, 15 counts of aggravated assault and one count of assault.
He is accused of allegedly touching female coworkers inappropriately between January 2003 and March.