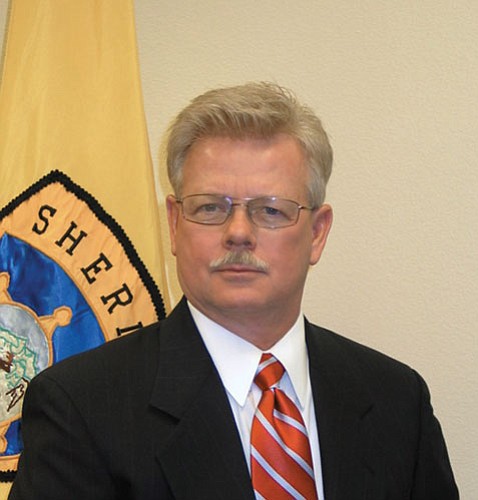 Originally Published: June 15, 2008 6 a.m.
KINGMAN - Sheriff Tom Sheahan confirmed Friday afternoon that his campaign office filed a civil complaint on Thursday against his opponent, Ronald Weaver, in the 2008 race for Mohave County Sheriff.
In the complaint, Sheahan's campaign treasurer and wife, Nava Jo Sheahan, alleges that around 353 signatures on Weaver's ballot petitions are invalid. She is asking a judge to deem the signatures invalid and order that Weaver's name not be placed on the ballot.
"Election laws are there for a reason," Tom Sheahan said.
Since Weaver is running as a Republican, he must collect at least 816 signatures from Republican, independent and non-committed voters in order to be placed on the fall ballot.
According to the complaint, Weaver collected 882 signatures but 173 of the signatures came from registered Democrats, 124 signatures came from residents not registered as voters, 52 came from voters who were not registered at the address they listed on the petition and four voters signed the petitions twice.
If those signatures are deemed invalid, then Weaver will not have enough signatures to have his name placed on the ballot, and because June 4 was the last day to file petitions for office, Weaver cannot collect any more signatures.
Weaver could not be reached for comment before this story went to press.
More like this story