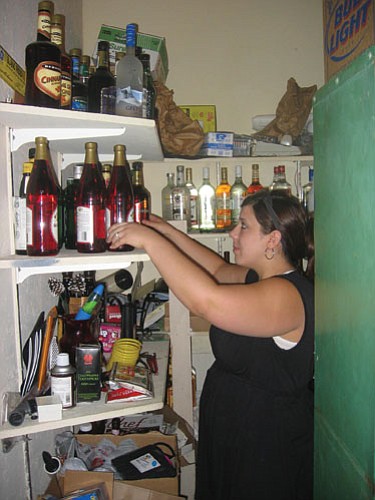 Originally Published: June 17, 2008 6 a.m.
KINGMAN - No favors could be made to save Cappello's Italian Restaurant.
The family-owned restaurant located at 1921 Club Ave. closed its doors on Sunday after eight years of service to Kingman.
A note was left on the front doors alerting customers to the action, citing "growing financial pressures brought on by price increases throughout our economy and especially in food and utilities."
Movers were on hand Monday loading furniture and memorabilia from the building.
Mike Luxton, one of the owners, was assisting in the clean up process.
"Basically we've been here for a long time," Luxton said, "and between the economy, and the cost of food and utilities - and everything else - it's not working any more."
The economic pinch is something that is being felt across the entire restaurant industry, he added.
"It's strictly a business decision," Luxton said.
Samantha Slate was on site facilitating the cleanup of the restaurant she has worked for during the past 18 months. Only given notice of the closure on Thursday, Slate said she didn't know what she was going to do now for employment.
The response from the community to the announcement has been sympathetic, with many requesting them to stay open, Luxton said.
"This is a sad day for us," Luxton added.