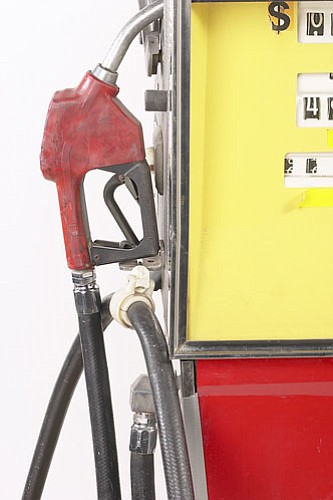 Originally Published: June 24, 2008 6 a.m.
KINGMAN - With gas prices stuck above $4 per gallon, local car dealerships have seen a sudden shift in sales, with smaller passenger cars and hybrids reigning over the once-mighty truck and sport utility vehicle. But even trucks and SUVs aren't necessarily going unsold; they're just precipitously dropping in price - for trade-ins and retail.
Jared Lohrman is the general sales manager for Anderson Toyota at 4195 Stockton Hill Road. He said he only started seeing a substantial drop in truck and SUV sales beginning at the end of April, though the shift has been pronounced.
"For us, it's just been in the last two months, we've seen a shift away from the trucks and the big SUV market," Lohrman said. "Lot of passenger cars - hybrids are pretty much an order-only item. They're running as hot as I've ever seen them."
Lohrman said many customers come to the dealership looking for just that, the Toyota Prius in particular. They're often disappointed to find a three-to-six week wait ahead of them, and more than a few opt for a new Carolla instead. It's not a Prius, to be sure, but with an average 36 miles per gallon and $7,000 less on the price, Lohrman said it's often not a tough choice to make.
"A lot of customers come in here and they want to buy a Prius and they don't understand that they're not available," he said. "They think there should be a lot full of them out there."
Lohrman said he'd love nothing more than to sell a Prius to each person asking for one, but Panasonic, the company responsible for making the batteries that go into the Prius, can't keep up with the enormous increase in demand the hybrid has enjoyed.
If hybrids and passenger cars are doing well, then trucks and SUVs are tanking. While Anderson won't turn away a trade-in, Lohrman said trucks as old as one year are experiencing depreciation of 50 percent, or even more for the higher-end models.
65% depreciation
"If that was a truck that was $55,000 brand new, that's probably depreciating 65% the first year," Lohrman said. "I haven't given anybody 30 grand for a one-year old used truck in over a year."
At the same time, he noted that if a person is in the market for a truck or SUV, now is the best time to buy one. In the eight years he's worked for Toyota, Lohrman said he's never before seen the kinds of incentives currently being offered to try to push new SUVs and trucks - zero percent interest for the first five years and $4,500 cash back are two standouts.
"They're trying to incentivize the market to come in and consider one even with the gas prices," he said.
Sean Greene is the general sales manager for Findlay Nolte Honda at 3800 Stockton Hill Road. While the flagship Honda Civic is still Findlay Nolte's unsurprising best-seller, Greene noted the shift to increasingly economical options as well.
"I think they're getting back to real, real affordable," Greene said. "Honda 15 years ago started to gear up for this when they really didn't have to, and now they're leader of the pack, which is really good for us."
As an example, Greene pointed to the Honda Fit, a 40 MPG hatchback that goes for around $16,000 new.
"We can't keep them on the lot," he said.
Greene said many big truck and SUV owners have also been vacating their vehicles for smaller, more economical crossover vehicles that still hearken to the rugged SUV style, but that don't guzzle gas.
"The big trend that we've seen is, a lot of the Tahoes, Yukons, the Duramax pickups ... we've seen a lot of the full-size SUVs trading in for the CR-Vs, the small-size Honda SUVs," he said. "These people that don't have a functional vehicle, driving a pickup just to buy a pickup, they're gonna drop these things."
Truck sales hot
With such success coming from the Japanese auto dealers, one might think the market for SUVs and trucks has died. But according to Curtis Cutshaw, general sales manager for Martin Swanty Chrysler Jeep Dodge at 2610 Andy Devine Ave., such rumors are greatly exaggerated.
"About 45 percent of our sales last month were still big trucks and SUVs," Cutshaw said. "It's shocking to people when we tell them that."
Cutshaw said the sales for May were some of the strongest his dealership has seen in the past year. He attributed much of his success to the character of Kingman's local market, which stands in contrast to that of larger, more metropolitan areas.
"It's not to say we're not getting people wanting to get out of their gas guzzlers and into more economic cars," Cutshaw said. "We're having that, but it's just not the main majority of people coming into our dealership. We still have people that pull boats, pull horse trailers."
A large number of contractors and construction businesses have also contributed a great deal to the local market for trucks and SUVs, Cutshaw said. The Dodge Ram 1500 pickup truck is his dealership's current best-selling vehicle.
"They need trucks to go back and forth between their jobs to do what they have to do," Cutshaw said. "Heck, the nearest water is 30 miles away."
While he admitted it has been harder pushing some of the biggest vehicles, Cutshaw said competitive pricing has kept sales coming. Like Lohrman, he said that now is the best possible time for a prospective truck buyer to start looking for a deal.
"It is definitely a buyers market on a full-sized deal," Cutshaw said. "A full-sized truck that would've cost you $25,000 a year or so ago, you can get today for $15,000.
"The savings that they'll save on a truck today ... it'll probably be more than they lose on gas." he added.