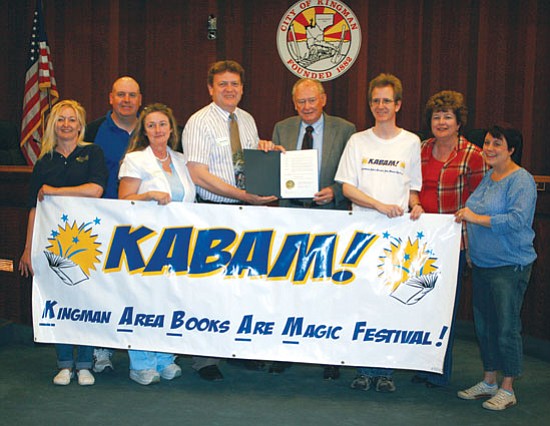 Originally Published: May 6, 2008 7:50 a.m.
KINGMAN - On Friday, May 2nd, at the City Complex in downtown Kingman, Mayor Les Byram proclaimed Saturday, May 17th, to be "KABAM! Festival Day."
The KABAM (Kingman Area Books Are Magic) festival is in its fourth year.
The Mohave County Library Alliance and City of Kingman Parks and Recreation Department sponsor the festival in order to promote literacy in the Kingman area, love of books and the joy of reading. Kingman High School will also be helping out with festivities this year.