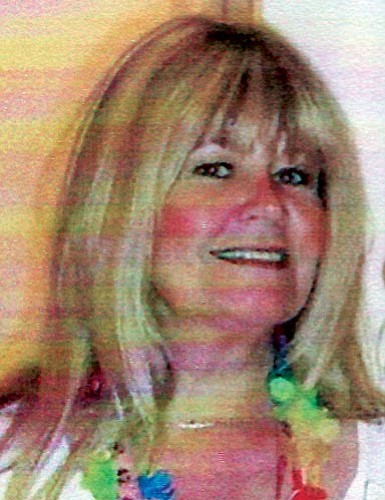 Originally Published: May 6, 2008 7:26 p.m.
Pamela Ruth Page-Ditto (Wales) went home to the lord Friday, April 25, 2008. She was born Nov. 30, 1946, in Santa Ana, Calif.
She was living in Sacramento, Calif., with her daughter at the time of her death.
She was a long-time Kingman resident, a member of Praise Chapel and worked for the Woman's Shelter of Kingman.
She joins her father, Bennie Page, in heaven and leaves behind her mother, Ruth Page; daughters, Stephani Simon (husband, Duane), Teresa Pearson; her son, Bennie Ray Ditto; and her cherished grandchildren, Ben Lerch, C.J., Cody and Dayton Pearson, Jacob Ditto and Amanda Kester.
Also left to mourn are her brothers, Jim Page and wife Maxine, and Steve Page; her best friend and sister, Debbie Kester and husband Robert; and her very special cousin, Betty Wright; along with all of her other loving nieces, nephews, cousins and friends.
Services will be held at 10:30 a.m. on Saturday, May 10, at Praise Chapel, 419 Harrison St.
Graveside services will immediately follow at Mountain View Cemetery, 1301 Stockton Hill Road.
A celebration of her life will follow at the Elks Club, 900 Gates Ave.
Sutton Memorial Home is handling the arrangements.