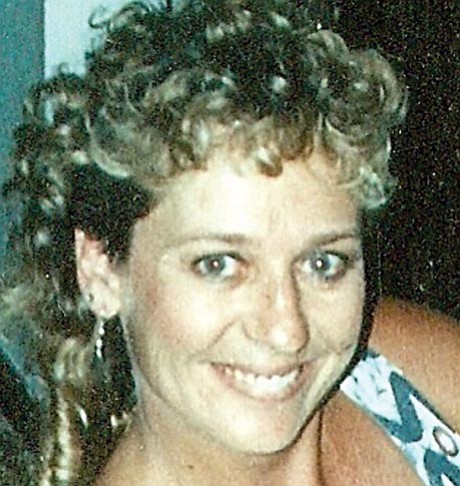 Originally Published: May 11, 2008 6 a.m.
Our precious love, Cheryl, passed away April 30, 2008, in Kingman after a long-term of illness. She has suffered so much, and God called her home to be free from pain.
Cheryl Lynn (Koger) Aragon was a Daughter of the American Revolution from both her mother's side, Edna Zumwalt Dinwiddie, and her birth father's side. Cheryl was a daughter, mom, sister, aunt, niece and grandmother to her loving family.
Cheryl was born in Kingman on Feb. 17, 1953, to Edmond Koger and Edna (Zumwalt-Koger) Dinwiddie.
Preceding her in death was her father, Edmond, and one younger brother, Jeffery Dinwiddie.
She is survived by her loving mother, Edna (Zumwalt) Dinwiddie of Kingman; brother, Bill (Debbie) Koger; and special sister and best friend, Terrie Dinwiddie.
Cheryl was a very good mother for her four children, who are at a loss with the passing of their mom. They are Delia Munoz, Yvonne Poz, Jonathon Koger and Shawn Aragon.
From her loving children she was blessed with six grandchildren, Natorie, Susan, Hanna, Trystok, Mika and Jonathon. She also leaves several nieces and nephews behind.
Cheryl attended Yuma schools and had a passion for CSI work. Having polio at a young age limited her from many things until she was healed. Sadly, this illness did return. Cheryl wishes rather than flowers being sent, that memorial donations be made in her name to the Arizona Polio Foundation to help find a cure.
Donations can be sent to: March of Dimes, Arizona Chapter, 3550 North Central Ave., Phoenix, AZ 85012 or call (602) 266-9933.
Graveside services will be at Mountain View Cemetery Monday, May 12, at 10 a.m. with Cheryl's uncle, Bill Zumwalt, officiating.
A memorial potluck service will be held following the services at the Kathryn Heidenreich Center at 11 am. at 1776 Airway Ave.
Miss Me But Let Me Go
When I come to the end of the road
And the sun has set for me
I want no rites in a gloom-filled room!
Why cry for a soul set free!
Miss me a little but not too long
And not with your head bowed low!
Remember the love that we once shared!
Miss me but let me go!
For this is a journey we all must take
And each must go alone;
It's all a part of the Master's plan
A step on the road to home
When you are lonely and sick of heart
Go to the friends we know
And bury your sorrow in doing good deeds
Miss me - but let me go
Author unknown
More like this story