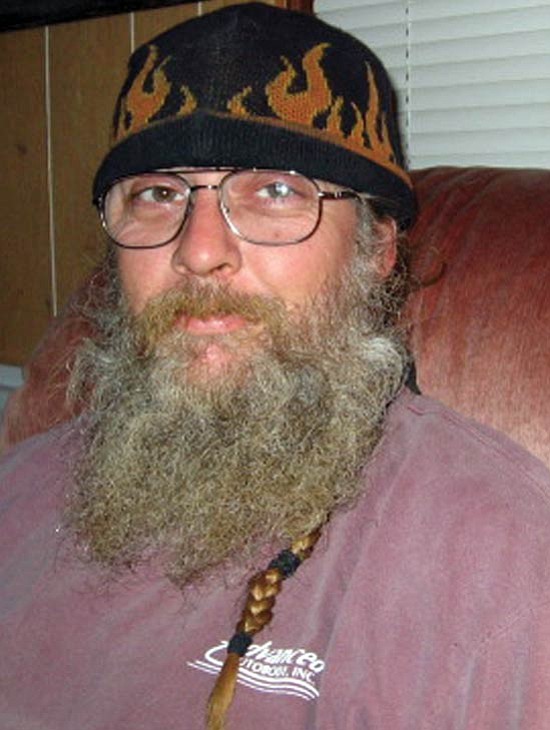 Originally Published: May 12, 2008 7 a.m.
Roderick (Rod) Lee Linson went home to be with the Lord on April 20, 2008, in Lexington, S.C. He was born Oct. 1, 1967, in Ventura, Calif.
Rod loved his Harley, having grown up riding motorcycles with his dad. He lived in Kingman until 2005, and his favorite jobs were testing prototype motorcycles and working at Mother Road Harley-Davison in Kingman, and then later at John Harris Auto Body in Lexington, S.C. He served his country with honor in the Marine Corps from 1987 to 1992.
Rod was preceded to heaven by his father, Kenneth D. Linson and maternal grandmother, Jeanne Linson.
He is survived by his wife, Melody; son, Kie; daughters, Alysha and Jessica; stepchildren, David, Joey and Brandy; grandchildren, Michael, Summer, Quinton, Autumn and P.J.; mother, Patricia Linson; brother, Robert Linson (Tish); nephews, Kenny and William; grandparents, Howard and Mabel Harris and Lee and Helen Linson; and a large extended family of loving aunts, uncles and cousins.
Rod's family and friends will always cherish his love and loyalty. He loved his family deeply and each member was truly special to him. We look forward with joy to our reunion in heaven someday.
A memorial service will be held at 11 a.m. May 17, 2008, at College Park Baptist Church 1990 Jagerson Ave., Kingman.