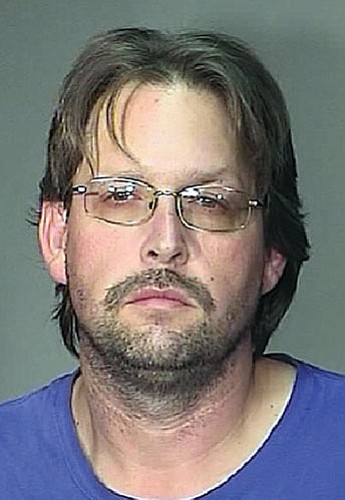 Originally Published: May 14, 2008 6:01 a.m.
KINGMAN - Raymond Eugene Baker, 37, of Kingman was arraigned on Monday on felony charges of one count of sexual conduct with a minor and four counts of sexual abuse.
He entered a plea of not guilty to the charges.
Kingman Police Department arrested Baker around 12:30 p.m. on May 2 in the 3500 block of Bluebird Lane in connection with an investigation involving allegations of sexual abuse by three female victims under the age of 18.
According to court documents, the alleged incidents occurred at various times between 2003 and 2008.
Baker will appear before Judge Steven Conn again for a case management hearing at 10 a.m. on June 23.