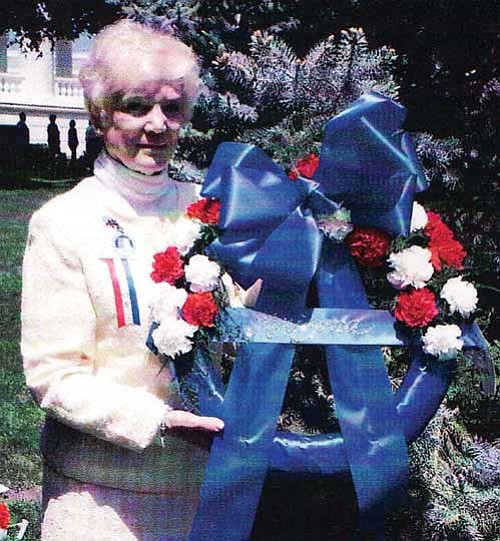 Originally Published: May 25, 2008 6 a.m.
KINGMAN - On May 4, Linda L. Thompson took part in the 75th Annual International Order of Odd Fellows Pilgrimage to the Tomb of the Unknown in Arlington Cemetery, Arlington, Va.
Linda is a member of the Kingman Rebekah Lodge No. 12; former president of the Rebekah Assembly of Arizona; and is currently serving as an appointed officer for the International Association of Rebekah Assemblies.
The weekend included a banquet where John C. Metzler Jr., superintendent of Arlington Cemetery, was the key speaker. Members attending totaled 575 from all branches of the Order.
The Wreathe Laying Ceremony took place at noon with a parade of dignitaries led by the Zembo Highlanders Bagpipe Band. Linda placed a wreath in the name of the state of Arizona.
Her escort was the deputy grand master from Washington D.C. Members of the Odd Fellows and Rebekahs represented another 48 states. Following the ceremony, the bagpipe band played "Going Home," which was followed by "Taps."
Arlington Cemetery is 600 acres with 320,000 members of all branches buried there from the Civil War through the present military actions.
On May 22, members from all units of the armed services placed a flag on all of the grave markers.