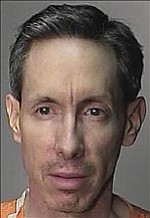 Originally Published: November 20, 2008 6 a.m.
KINGMAN - Warren Jeffs' attorneys have set a date to interview Flora Jessop, an outspoken critic of the Fundamentalist Church of Jesus Christ of Latter Day Saints.
The interview is set for 9:30 a.m. on Nov. 24 at the Arizona Attorney General's Office in Phoenix.
The attorneys have requested her to bring any recordings of phone calls she might have between herself and Rozita Swinton, Arizona and Texas law enforcement officers and Arizona and Texas Departments of Children Services.
Swinton is the woman who made the false phone call from Colorado to Texas law enforcement claiming she was an abused and pregnant 16-year-old at the Yearning for Zion Ranch in Eldorado, Texas.
In an interview with Fox News host Greta Van Susteren in April, Jessop said she received several phone calls from Swinton starting on March 30. She told Van Susteren she had her suspicions about the calls but did not report her suspicions to Texas authorities.
According to a story in the Eldorado Success, a newspaper that serves the area near the YFZ Ranch, in April 2004 Jessop warned the community and law enforcement that the FLDS was moving into Schleicher County.
Jessop ran away from the FLDS when she was 16. She lives in the Phoenix area and helps women and teens leave the FLDS.
More like this story