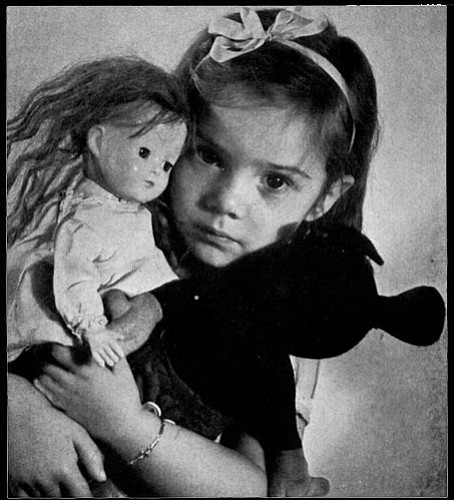 Originally Published: October 8, 2008 6 a.m.
KINGMAN - It's a crime that thrives and survives in secrecy and silence. On Monday, the Board of Supervisors signed a proclamation declaring October National Domestic Violence Awareness Month.
According to the County Attorney's Victim Witness Program, the month was first observed in 1987, the same year that the first national domestic violence hotline was created. It is devoted to preventing domestic violence and mourning those who have lost their lives to it.
Domestic violence is the No. 1 source of violence in the home, said Pat Pirkle, a domestic violence coordinator in the County Attorney's Office. Women and children are the most frequent victims, but men can also be the victims of abuse.
Domestic violence is learned in the home. It is passed from the abusive parent to the child who sees or experiences the abuse, she said. These children grow into teens that often perpetuate the cycle because they cannot form a strong, positive bond with others.
Domestic violence can be devastating for not only families, but businesses and the community, too.
The numbers of domestic violence cases in Mohave County continues to be alarming, Pirkle said.
As of late September, 810 cases of domestic violence against women and 179 cases against men have been reported to local law enforcement. According to the MCVWP, nearly 30 percent of all female homicide victims were killed by husbands, ex-husbands or boyfriends. Sadly, many cases of abuse go unreported, she said.
Pirkle encourages residents to speak out against domestic violence.
Look for signs of violence or abuse, she said. The signs can be a dramatic change in behavior or personality of the victim, which can include acting fearful, shy or withdrawn from friends or family, or violent antisocial behavior.
Look for bruises that the victim tries to hide with clothing and signs of substance, alcohol or drug, abuse, she said.
If a person or child tells you they have been abused, believe them. Don't ignore them. Ask the victim when, where and how it happened, she said. Remember: Many victims are reluctant to speak. Do not wash the victim or the victim's clothing. Take the victim to the hospital emergency room right away and call local law enforcement.
Tell victims where to go to seek help. Have them report the incident to the police or local law enforcement, ask if your employer has an Employee Assistance Program or the County Attorney's Victim Witness Program at (928) 718-4967.
Educate yourself, your family and friends about domestic violence, Pirkle said. Exercise your right to vote and support legislation that protects victims' rights. Write to your government representatives and ask them to support legislation.
In order to promote awareness and action against domestic violence, advocates from the County Victim Witness Program will passing out purple ribbons from 10 a.m. to noon on Oct. 11 at Wal-Mart, on Stockton Hill Road. Residents can also purchase an enameled metal pin for a $2 donation.
The purple ribbon, like the Purple Heart, symbolizes the injury and suffering of the victims of domestic violence.