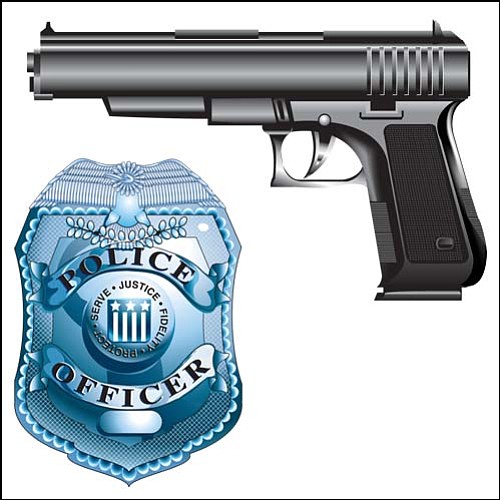 Originally Published: October 12, 2008 6 a.m.
KINGMAN - A Kingman Police detective has been cleared and has returned to duty after a nearly three-month investigation by the Arizona Department of Public Safety into a shooting incident. An official report is pending in the case.
The incident involved a vehicle chase with John Edward Demko Jr., 21, of Kingman.
The evening of July 23, Mohave County Sheriff's deputies received a report of a stolen truck and issued an attempt-to-locate bulletin.
Kingman Police officers later found the truck with Demko driving it. When officers attempted to stop it on Stockton Hill Road near the Andy Devine Avenue intersection, Demko backed the truck into one KPD cruiser and ran into another.
KPD detective Todd Foster fired multiple shots at the vehicle, striking Demko twice.
Demko escaped onto Interstate 40 and deputies deployed spike strips in an effort to stop him. In the process, he struck a DPS unit multiple times before finally coming to a stop on the Andy Devine Avenue overpass.
Officers had to use a Taser and a K-9 in order to get Demko out of the truck.
Demko's father later said his son was taking medication for a mental illness, and that he was frightened and only trying to get away when he was shot by police.
According to KPD, the DPS investigation found that Foster had acted appropriately. He was cleared of any criminal wrongdoing in the incident and returned to duty in the beginning of August.
Demko has pleaded not guilty to two counts of aggravated assault on a police officer, theft of means of transportation, criminal damage, unlawful fight and endangerment.
He could face between seven and 21 years for the aggravated assault charges.