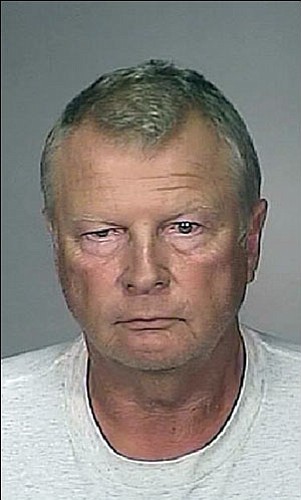 Originally Published: October 15, 2008 6 a.m.
GOLDEN VALLEY - Golden Valley wasn't big enough for a Las Vegas man to hide from the law.
Mohave County Sheriff's detectives arrested Joseph Mario Fragassi, 61, of Golden Valley late Friday morning on a fugitive from justice felony warrant issued by Las Vegas Metropolitan Police Department with a bail of $95,000.
The warrant is for five counts of sexual assault on a victim under 15 years old and two counts of lewd conduct with a victim under 14.
At 10:20 a.m., detectives contacted Fragassi at a residence in the 100 block of Higley Road regarding his outstanding warrant. Fragassi was taken into custody without incident. He was booked into the Mohave County Jail.