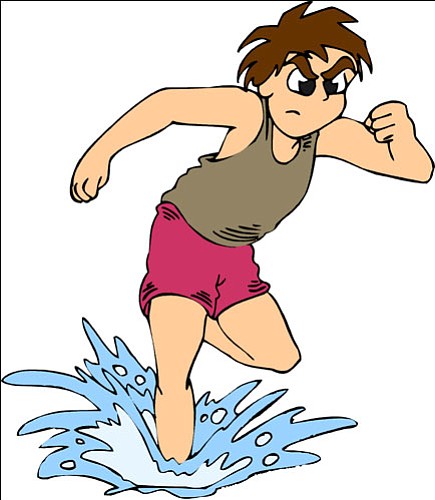 Originally Published: October 22, 2008 6 a.m.
KINGMAN - In a sport where the lowest score wins, the least amount of points a cross-country team can score is 15. That happened twice when the Kingman High team raced against Goldwater in Phoenix on Oct. 15, and it could happen again today for KHS against Willow Canyon and Valley Vista in Surprise.
The Bulldogs' boys team was able to not only keep their score down to 15, KHS' Nos. 6 and 7 runners were able to finish ahead of Goldwater. Unfortunately, the Bulldogs' girls team was on the other side of the lopsided score.
"The boys were real excited," KHS coach Anne Bathauer said. "But they knew the competition level. Our goal was to have the top five, but it was real nice to have all seven."
Senior Wes Anderson led the boys with a first-place finish in 17:49. Jesse Peterson, Dominic Tapia, freshman Andrew Karn and Kevin Laird followed Anderson across the finish line. Aaron Beatty and Anthony Smith also beat Goldwater's top runner, though only the top five times count.
Peterson, Tapia and Karn all finished within one second of each other, and Laird was just 20 seconds off of their pace. This gives the Bulldogs an excellent opportunity to keep their scores down with the Northwest Region meet just one week away.
"I think we should have much of the same finish," Bathauer said about today's race. "It would be nice, but we'll have to wait and see."
It was just the opposite for the girls team, as Goldwater swept the first five places. Bailey Lawson was KHS' top finisher in sixth place. Lucy Gaytan, Heather Paulsteiner, Tiffany Reinoso and Isabel Nava rounded out the scoring for the Bulldogs.
"With the losses of runners and injuries, we've had to rebuild and rework the girls team," Bathauer said. "Bailey has been getting faster, and Lucy has been the picture of consistency."