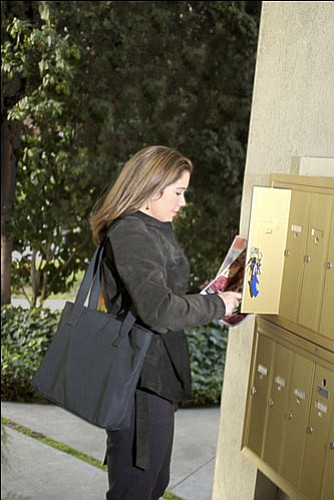 Originally Published: October 28, 2008 6 a.m.
KINGMAN - If you filed a 2007 tax return this year and still haven't gotten a check in the mail, there may be a good reason - the Internal Revenue Service doesn't know where you are.
Nearly $250,000 in stimulus checks and regular tax refunds owed to Mohave County residents have failed to reach their intended recipients this year.
That includes more than 100 taxpayers throughout Kingman, Golden Valley, Dolan Springs and Meadview.
According to documents released by IRS spokesman Bill Brunson, the average unclaimed refund in Mohave County totals $1,167, while the average unclaimed stimulus check totals $583.
Brunson said the reason refunds have not yet been delivered is because the address those taxpayers provided on their tax returns is not valid.
"The individual has filed on time, overpaid their tax, and we provided their refund to the address they provided for us on the return," Brunson said.
"They've already filed the return and it came back undeliverable."
In the case of stimulus checks, Brunson noted that many of the recipients are people who aren't usually required to file tax returns and who live on Social Security or veterans' benefits.
Many of these people are still entitled to a stimulus check, however, and have yet to receive it, again due to the IRS's inability to locate them.
"If all I'm receiving is Social Security money, a $300 or $600 check could be considerable," Brunson said. "At this point, with this group, they need to provide us with a correct mailing address.
"Provide us with a mailing address so we can send you your payment."
Brunson said there are two ways to notify the IRS of your updated address.
The first method is to go online to www.irs.gov and click on "Claim Your Undelivered Tax Refund or Stimulus Check," then follow the links labeled "Where's My Stimulus Payment?" and "Where's My Refund?"
Each link connects the taxpayer with a tool for updating their address online.
The second method is to call the IRS directly, at 1-866-234-2942 for stimulus checks and 1-800-829-1954 for refunds.
For more general inquiries, you can also call the IRS's main line at 1-800-829-1040.
Taxpayers should act quickly, however - while there is no deadline to claim tax refunds, stimulus payments can only be claimed through April 15, 2011.
But even so, by law the IRS can only issue physical stimulus checks through the end of the year, in which case address changes must be made no later than Nov. 28.
"We're setting a point in time for you to get a paper check by year's end," Brunson said.
"If you miss that date, we may not be able to issue the check before Dec. 31."
Brunson added that any address changes made after the November deadline will require the recipient to claim the stimulus as a refundable credit on their 2008 tax forms, further delaying an already delayed payment.
More like this story