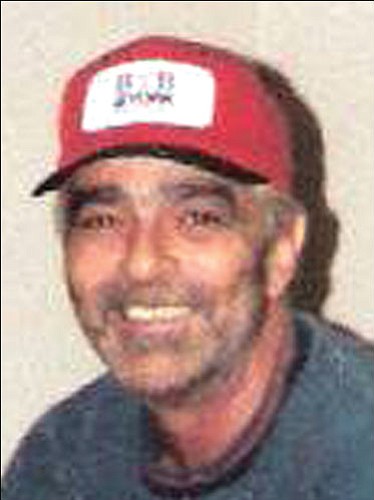 Originally Published: September 9, 2008 6 a.m.
William Earl "Bill" Ewalt, age 62, of Kingman and Bentonville, Ark., died Aug. 31, 2008, at Mercy Medical Center in Rogers, Ark., from complications of Multiple Myeloma. He was born in Lake Charles, La., on Aug. 20, 1946, to the late Carl and Lucille (Earl) Ewalt.
Bill was a 1964 graduate of Jennings High School in Jennings, La., and was a U.S. Air Force veteran. An avid golfer, he enjoyed making golf clubs and was admired by many for this hobby turned skill.
Bill was a proud cancer survivor, having overcome his first bout six years ago. During his first round of cancer treatment, he discovered that he was "Born to Ride" - he enjoyed riding his motorcycle on Route 66 out of Arizona. He also enjoyed trout fishing, and tennis and bowling in his younger years.
He was a Razorback fan, unless they were playing LSU, and then his gold and purple roots showed through. He was the owner of B&B Heating and Air in Bentonville for nearly 40 years.
Beneath Bill's sometimes gruff exterior, he was truly affectionate, and was a fun-loving, quick-witted jokester.
Paramount to him was his family and spending his free time with his five-year old son, Sean.
Survivors include his wife, Summer Ewalt, of the home; sons, William Earl of Fayetteville, Ark., and Sean of the home; and siblings, Joyce Wilson of Laredo, Texas, Marsha Black of Lake Charles, Randy Ewalt and wife Pam of Bentonville, Gary Ewalt and wife Mona of Waterloo, Ind., and Timothy Ewalt of Kingman.
A celebration of Bill's life was held Thursday, Sept. 4, 2008, at First United Methodist Church in downtown Bentonville, and was officiated by the Rev. Rex A. Dickey.
Memorials, in lieu of flowers, may be made to the Northwest Arkansas Children's Shelter, or to the American Cancer Society.
Cremation arrangements are being handled by Callison-Lough Funeral Home of Bentonville. Online condolences may be made at www.mem.com.
More like this story