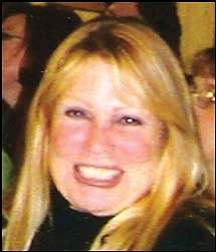 Originally Published: September 12, 2008 6 a.m.
On Monday, Sept. 8, 2008, Sally Johnell Littrell Boyd went to be with our Lord, as her life was taken from her while working in her yard with her daughter, Sunni. When she left, Sally and Sunni were taking care of their animals, preparing for the fair. There is an oasis in the desert that will never be the same.
Throughout her life, Sally reached out to those who needed help the most. Sally is the love, strength, faith and glue that will continue to hold her family together. Her faith, church and family made her the beautiful woman she is. She began each morning studying her Bible and enjoyed boating, quadding, any time with family, maintaining her garden oasis and caring for her animals. She supported the Marriage for Life Ministry, Men and Women's Ministry, Women's Bible Study and the Cross Over Youth Program. Sally's love of our Lord Jesus Christ is what allows her to forgive the one who took her from us. Her husband, children and family know she is with our Lord in heaven.
Sally is survived by her husband, Robert, who has now found her spirit within him; her daughter, Stacey Fairfield and Bill Simon; grandchildren, Charles and Kimmy, Amanda, Brandy and Bryce; her son, Rodney B. Fairfield; grandchildren, Jacob, Sarah and Kaylee and their mother Jeanna; her daughter, Sunni and Mike Rose; grandchildren, Aaron and Austin; her daughter, Christina Boyd and Ryan Lacrosse; her daughter, Marie Boyd and Chad McMahan; her adopted son and daughter, Brett and Wendy Gifford; grandchildren, KD and Kyle; her great-grandchildren, Charles Jr. and Sammy and their mother, Amanda V.; her sister, Red and Rony Aubrey; her brother, Bo and Sharon Littrell; her sister, Lyn and Willy Hamilton and their families; the father of her children, Brad and Linda Fairfield; her sister-in-law, Shannon Boyd; nine horses, six dogs, four cats and too many peacocks and chickens to count. Sally was preceded in death by her sister, Jo, and brother, Neal. Sally's heart is so big that she has left a piece of her spirit in each of their hearts.
Sally was a proud and serving member of the Kingman First Assembly of God Church, 1850 Gates Ave., where a memorial service will be held at 11 a.m. on Friday, Sept. 12, 2008. To support her dream, an additional memorial will be at 8 a.m. on Saturday, Sept. 13, at Mohave County Fairgrounds "Horse at Halter."
In lieu of flowers, please make donations in Sally's name to the Kingman First Assembly Cross Over Youth Group.