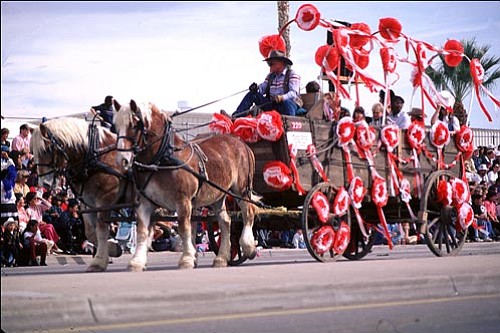 Originally Published: September 15, 2008 6 a.m.
KINGMAN - The 38th Annual Andy Devine Days Parade will be held at 10 a.m. Sept. 27 in Kingman.
Applications for the parade are available at the Parks and Recreation Office, 3333 N. Harrison St. in Centennial Park, or by calling 757-7919. Entry deadline is Thursday.
For more information, contact Keith Adams at 692-3109 or by e-mail at kadams@cityofkingman.gov. The parade theme is "The Over the Hill Gang Rides Again."