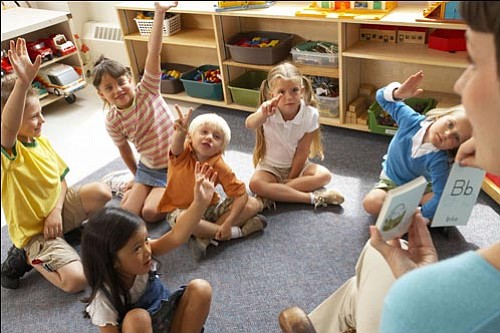 Originally Published: September 16, 2008 6 a.m.
KINGMAN - The Kingman Unified School District Governing Board will discuss the bond projects and budget, test scores, and the Boys & Girls Club facility at workshop.
The anticipated four-hour workshop will be held starting at 5:15 p.m. today at the KUSD Office, 3033 MacDonald Ave.
With projects under way on the voter-approved $80 million bond, the board will have an opportunity hear updates on completed and ongoing projects.
Superintendent Roger Jacks said they would discuss timelines and scope of projects, as well as address future needs. Of the future needs, Jacks said elementary and preschool expansions would be addressed.
Following the bond discussion, the board will address test scores from the Arizona's Instrument to Measure Standards and AZ Learns. Both tests are used as measurements of student achievement and school accountability. The administration would introduce district-wide academic initiatives to increase scores, Jacks said.
The board will also discuss the Boys & Girls Club facility, 301 N. First St. The Boys & Girls Club of Kingman has a contract to utilize the district-owned building until 2012.
Jacks said they would discuss where the district wants to go with its partnership with the Boys & Girls Club of Kingman.
If the organization were to no longer utilize the facility, then the issue becomes one of whom they would sell the building to and for how much, Jacks said.
Prior to the discussions, the public will have the opportunity to address the board during the call to the audience.
For more information on the meeting, contact the KUSD at (928) 753-5678.