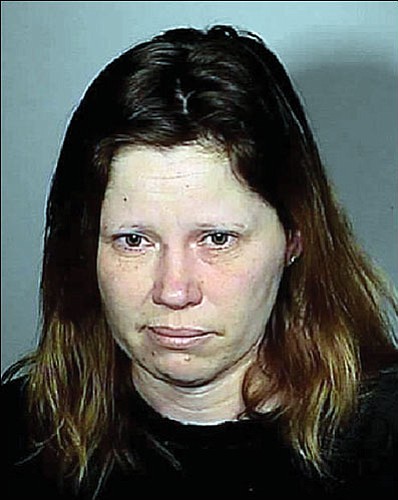 Originally Published: September 16, 2008 6 a.m.
KINGMAN - The trial of a Golden Valley woman accused of armed robbery has been delayed until late October.
Judge Steven Conn continued the jury trial management hearing of Angela G. Bauer, 40, on Monday to Oct. 14 and her trial date to Oct. 28 after she received a new attorney.
Conn warned both attorneys that the case had been pending for at least two years, and he wanted to see some progress.
Bauer shares the armed-robbery charge with her husband, Cordon Ree Bauer II.
He is charged with armed robbery, armed kidnapping, two counts of attempted second-degree murder, four counts of aggravated assault of police officers and misconduct involving weapons.
It's alleged that in December 2006, Cordon Bauer attempted to rob the Uptown Drug store on Highway 68 in Golden Valley.
It's alleged that Angela later admitted to officers that he had called her while he was on the roof of the Uptown Drug building and told her of his plans to rob the store of money and drugs.
She told officers she tried to talk him out of the robbery, but he went ahead with his plan, anyway.
When Mohave County Sheriff's deputies responded to the scene, Cordon Bauer exited the building and fired at deputies. The deputies fired back, wounding him three times.
His trial is set for Oct. 20. The next hearing in his case is Friday.