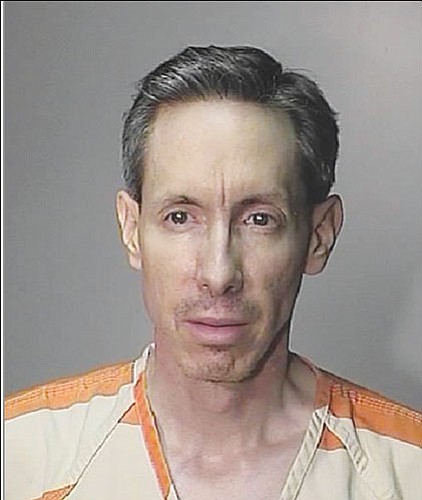 Originally Published: September 23, 2008 6 a.m.
KINGMAN - The Mohave County Sheriff's Office has confirmed that Warren Jeffs was taken to the Kingman Regional Medical Center for treatment last week.
Jeffs was taken to the hospital at 5:30 p.m. on Thursday due to health problems. He was returned to the Mohave County Jail at 8:15 p.m. the same day, said Trish Carter, MCSO spokeswoman.
"Jeffs has been on a medical watch since the first day he arrived," she said. "The jail physician felt that it was necessary to transport him to the hospital to be looked at further."
Carter declined to comment on what sent Jeffs to the hospital and his current medical condition due to medical privacy laws.
Jeffs attempted suicide, fasted extensively and was kept in isolation for his protection and the safety of others at the jail while in custody at the Hurricane, Utah, Purgatory Correctional Facility.