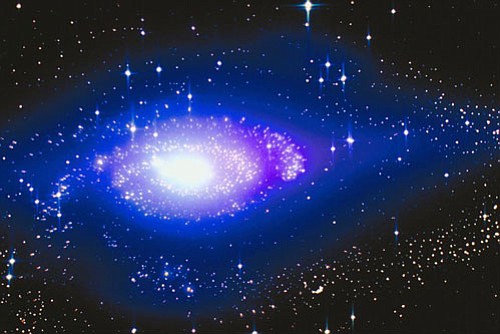 Originally Published: April 3, 2009 6 a.m.
KINGMAN - Maybe anything your heart desires will come to you if you wish upon a star at the High Desert Astronomy Club star party.
The club will meet Saturday at Walleck Ranch Park, 3851 Willow Road, for their free monthly star gazing party.
It is an opportunity to gaze at stars, planets, and many deep-space objects through state-of-the-art, cutting-edge astronomical technology.
The High Desert Astronomy Club is focused on promoting the study of astronomy through local educational institutions and community outreach, as well as developing a world-class observatory in the Hualapai Mountains.
Membership, which is less than $20 a year, includes benefits ranging from equipment sharing to field trips to private parties.
For more information on becoming a member or about the star party on Saturday at Walleck Ranch Park, send an e-mail to webmaster@hdac-az.com or go to hdac-az.com.
More like this story