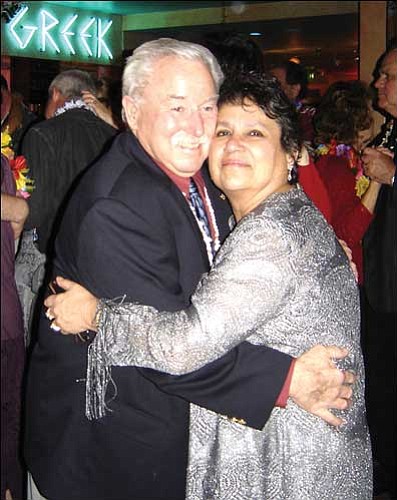 Originally Published: April 5, 2009 6 a.m.
Thomas Edward and Frances Mary Dumbach will celebrate their 50th Wedding Anniversary Friday. They met in San Francisco while Frances was attending Lone Mountain College for Women and Tom was stationed in Vallejo while in the Navy. They were married on April 10, 1959.
Thomas worked for the civil service in Surface Targets for more than 30 years in Port Hueneme, Calif. Frances owned an operated her own screen printing business for 12 years called The Shirt Lady and also worked as a graphic artist for several magazines and advertising firms.
They raised three beautiful children, Edward, Michael and Kirstin, and have three grandchildren, Connor, Felicia and Nicholas. They moved from Oxnard, Calif., to Kingman in 2005.