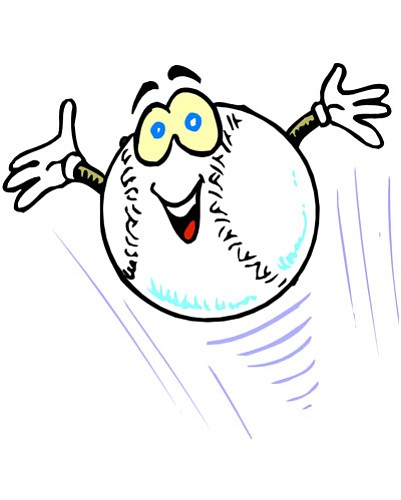 Originally Published: April 6, 2009 6 a.m.
KINGMAN - The 2009 Kingman Pepsi Softball Classic at Centennial Park Friday and Saturday just may have come at the perfect time for the Kingman Bulldogs. Though KHS had to settle for a tie for third place, the Bulldogs are now on a four-game winning streak they can take back into the regular season when play resumes at 3:30 p.m. Tuesday at Centennial Park against Lake Havasu.
KHS (4-1) was scheduled to meet Havasu in the third-place game, but the coaches from both teams agreed to swap opponents. KHS coach Salina Fogg said because the Bulldogs face Havasu so often, they both wanted to play new team with different looks.
Green Valley defeated Foothill 2-0 in an all-Nevada championship game.
KHS 5, Apollo 4
Things got rolling for the Bulldogs in the third game of the tournament and the first of three Saturday. It just took a little while.
Glendale Apollo had KHS shut out through three innings and led 4-0 when the Bulldogs came to bat in the last of the fourth. KHS sent nine batters to the plate to narrow the lead to one, 4-3.
McKenzie Overson and Tesla Morgan led off with singles, with Overson advancing to third. Karly Wyatt's infield single scored Overson and Sarah Murphy's single loaded the bases.
Tylee Rickett and Bianca Sapien followed with fielder's choice grounders, and both times KHS runners Morgan and Wyatt scored on plays at the plate.
Rickett kept Apollo from scoring in the last inning, the fifth, setting the stage for Rickett to help herself out.
Morgan singled with one out in KHS' attempt to at least tie the score and advanced to third on Wyatt's chopper over Apollo's third baseman that went for a single.
Murphy laid down a bunt and Apollo went home with it, but Morgan held her ground at third and the bases were loaded again for the Bulldogs.
Rickett singled up the middle to score both Morgan and Wyatt and KHS was 2-1 for the tournament at this point.
"That felt amazing," Rickett said. "I finally feel like I'm coming out of my slump. I was just reacting to whatever came in."
KHS 8, Eldorado 2
The bats started to come alive for the Bulldogs when they scored in three innings to get the win. KHS put up four in second, two in the third and another two in the top of the fifth.
The real story was KHS' Kylie Ostermeier's rebound on the hill for the Bulldogs. Ostermeier was roughed up in KHS' loss to Henderson Green Valley in the opener, but the junior was able to put it behind her.
Ostermeier went five innings and gave up the two unearned runs on just two hits. She didn't walk any and struck out three.
"I was more in control and pumped up from our last win," Ostermeier said. "I just came out with a better attitude than yesterday."
KHS 11, La Joya 4
The Bulldogs poured in on the Lobos by scoring in every inning. The highlight was a seven-run second that put KHS up 9-0. Wyatt, Morgan, Chavez, Murphy and Sapien all had multiple hits in the win for the Bulldogs.
Rickett earned her third win of the tourney and finished with a perfect 3-0 mark. Combined with last year's tournament, Rickett went 7-0 during her last two classics as a Bulldog.
"I was very happy with our bats," Fogg said. "We got hits when we needed to. I was a little afraid in the coach's box when Tesla came to bat. She was just crushing the ball."