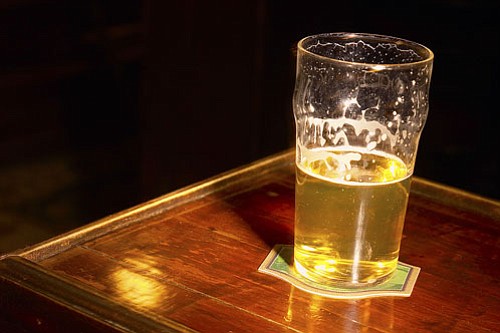 Originally Published: April 7, 2009 6 a.m.
KINGMAN - Eighty-percent of teenagers surveyed admitting to consuming alcohol before graduating high school. The Coalition for Successful Youth Development is continuing its work to reduce that number.
The coalition is presenting the third annual Underage Drinking Town Hall from 5 to 7:30 p.m. on Wednesday at the Elks Lodge, 900 Gates Ave.
The goal of the town hall is to raise awareness about alcohol and substance abuse by juveniles, as well as reduce youth access to alcohol, said Pam Kowalski with the coalition.
"We have keynote speakers," Kowalski said. "We have done it in the past, which has turned out well."
Mayor John Salem and Mohave County Probation Director Friend Walker will speak at 6:05 p.m. regarding the issues affecting the community's youth.
The collation has been hitting the pavement, talking to the public and passing out flyers for the town hall.
At the town hall, informational booths will be available from groups ranging from Kingman Regional Medical Center to 4H to the Mohave Substance Treatment, Education and Prevention Partnership.
"There is a host of people that will be there to inform the people what they offer to the community or what is available for their children to keep them off of substances," Kowalski said.
Free refreshments and food will be available to those who attend. Door prizes will be given with a grand prize of a four-gigabyte MP3 player. Winners must be present to win and increase their odds by completing a town hall survey and adult perceptions survey.
For more information about the town hall or the coalition, contact Tammany McDaniel with Arizona Youth Partnership at (928) 692-5889. For resources on underage drinking, visit www.drawyourline.com or www.stopalcoholabuse.gov.