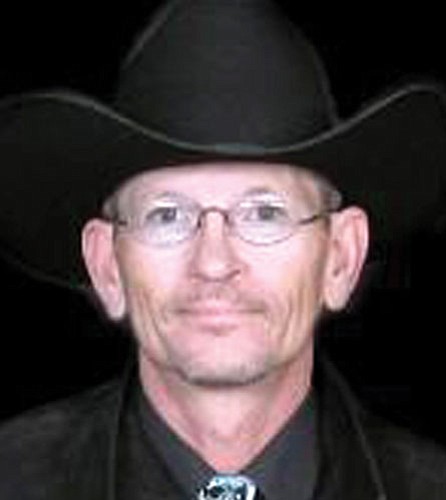 Originally Published: April 8, 2009 7:14 p.m.
John Timothy "Tim" Hett Sr. went home to be with the Lord on Tuesday, March 31, 2009. He was 49 years old and was born Nov. 1, 1959, in Kingman to Paul and Elta Lou Hett. Tim was one of three children.
Tim was born and raised in Kingman, and in 1981, met and married his loving wife, Valerie Kim Hett. Tim and Kim were married for 27 years and have three sons: Chad Hett, Joshua Hett and John Timothy "J.T." Hett Jr.
Tim worked as a truck driver for Don Levy Trucking for more than 20 years, but his true passion was music. He found joy in composing and performing both vocally and on the bass guitar. Tim was an avid outdoorsmen and gifted craftsman. He was loved deeply by those close to his life.
Tim is preceded in death by his grandfather, Donnie G. Levy "Poppy" (Nov. 11, 2003), and is survived by the following family: sons, Chad Hett (Deon Hett), Joshua Hett (Kencey Busick) and John Timothy "J.T." Hett Jr.; mother, Elta Lou Hett; father, Paul Hett; brother, David Hett (Valerie Hett) and family; brother, Edward Arnold "Arnie" Hett; and granddaughter, Dahlia Hett. Tim is also survived by many extended family and loving friends.
Services will be at 2 p.m. on Saturday, April 11, at the Gospel Light Baptist Church, 2570 Northern Ave. in Kingman. A celebration of life will follow, to be announced at the services.
Tim was a loving husband, father and friend, and he will be remembered lovingly and missed deeply by those he touched. His sons pray that his soul will find the peace in the next life it deserved in this life.
"Peace I leave with you, My peace I give unto you; not as the world giveth, give I unto you. Let not your heart be troubled, neither let it be afraid." - John 14:27.
Respectfully requested, in lieu of flowers, please leave donations for the family.